Farmers Market stories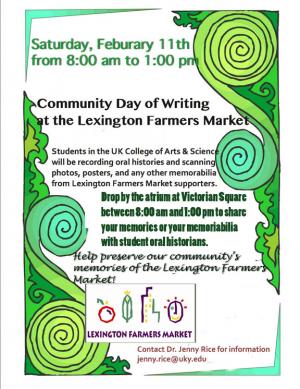 During summer 2012, several UK football players had the opportunity to visit the Lexington Farmers Market for the first time. Each student recorded his impressions of the market, combining words and images collected from market visits.
Demarco Robinson's reflection. Demarco is from Atlanta and plays Wide Receiver for UK.
Bookie Cobbins' reflection. Bookie is from New Orleans and plays Wide Receiver for UK.
Teven Eatmon-Nared's reflection. Teven is from Mansfield, Ohio and plays Offensive Guard for UK.