by Kathy Johnson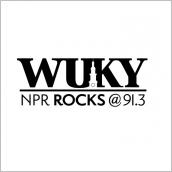 WUKY's "UK Perspectives" focuses on the people and programs of the University of Kentucky and is hosted by WUKY General Manager Tom Godell.  Today's program features two UK students who excel in both the classroom and on the field. Freshman soccer midfielder Cailin Harris and sophomore decathlete Daniel Buckles are also in the UK Honors Program.
To listen to the podcast interview, from which "UK Perspectives" is produced, click here.
"UK Perspectives" airs at 8:35 a.m. and 5:45 p.m. each Friday on WUKY 91.3, UK's NPR station.