by Whitney Hale
The Kentucky Women Writers Conference will feature best-selling novelist and National Book Award finalist Bonnie Jo Campbell at its keynote event, scheduled for 7 p.m., Saturday, Sept. 21, in Worsham Theatre, located in the University of Kentucky Student Center. Campbell will present a free public address titled "What I Learned from My Mother," followed by a Q-and-A and a book-signing. The writer will also lead two other sessions during the daytime on Friday and Saturday, Sept. 20 and 21, for conference registrants only.
Bonnie Jo Campbell is the author of the best-selling novel "Once Upon a River" (Norton, 2011), a river odyssey through rural Michigan with an unforgettable 16-year-old heroine, which the New York Times Book Review declared "an excellent American parable about the consequences of our favorite ideal, freedom."
The award-winning author previously earned critical acclaim for her short fiction collection "American Salvage," which features lush and rowdy stories of folks who are struggling to make sense of the 21st century, and was a finalist for the 2009 National Book Award. Campbell's first novel, "Q Road," delves into the lives of a rural community where development pressures are bringing unwelcome change in the character of the land. Her collection "Women and Other Animals" details the lives of extraordinary females in rural and small town Michigan, and won the AWP prize for short fiction.
Campbell's adventurous spirit started in her early years as she grew up on a small Michigan farm with her mother and four siblings in a house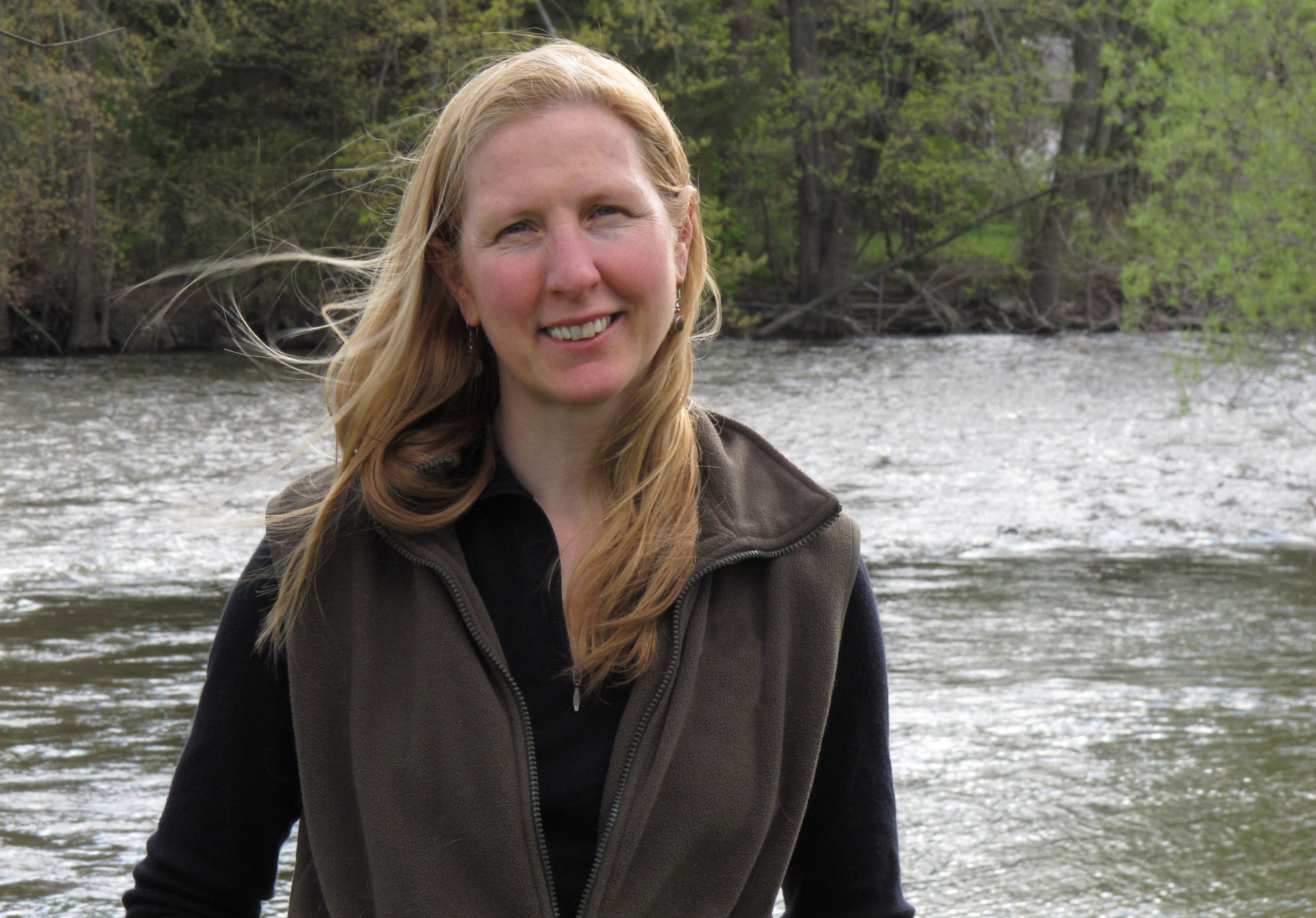 her grandfather, Herlihy, built in the shape of the letter H. She learned to castrate small pigs, milk Jersey cows, and when she was snowed in with chocolate, butter and vanilla, to make remarkable chocolate candy.
When Campbell left home for the University of Chicago to study philosophy, her mother rented out her room. She has since hitchhiked across the U.S. and Canada, scaled the Swiss alps on her bicycle, and traveled with the Ringling Bros. and Barnum & Bailey Circus selling snow cones. As president of Goulash Tours Inc., Campbell has organized and led adventure tours in Russia and the Baltics, and all the way south to Romania and Bulgaria.
For decades, Campbell has put together a personal newsletter, The Letter Parade, and she currently practices Koburyu kobudo weapons training. She received her master's degree in mathematics and a Master of Fine Arts degree in writing from Western Michigan University. Campbell now lives with her husband and other animals outside Kalamazoo, Mich., and teaches writing in the low-residency program at Pacific University.
The Kentucky Women Writers Conference is an annual event known for bringing notable women writers to Lexington for readings, writing workshops and discussions. A program housed in the University of Kentucky College of Arts and Sciences, the conference is made possible in part by continued community partnerships, including its primary venue, the Carnegie Center for Literacy and Learning.
For more information on the conference or events featuring novelist Bonnie Jo Campbell, visit online at http://womenwriters.as.uky.edu.