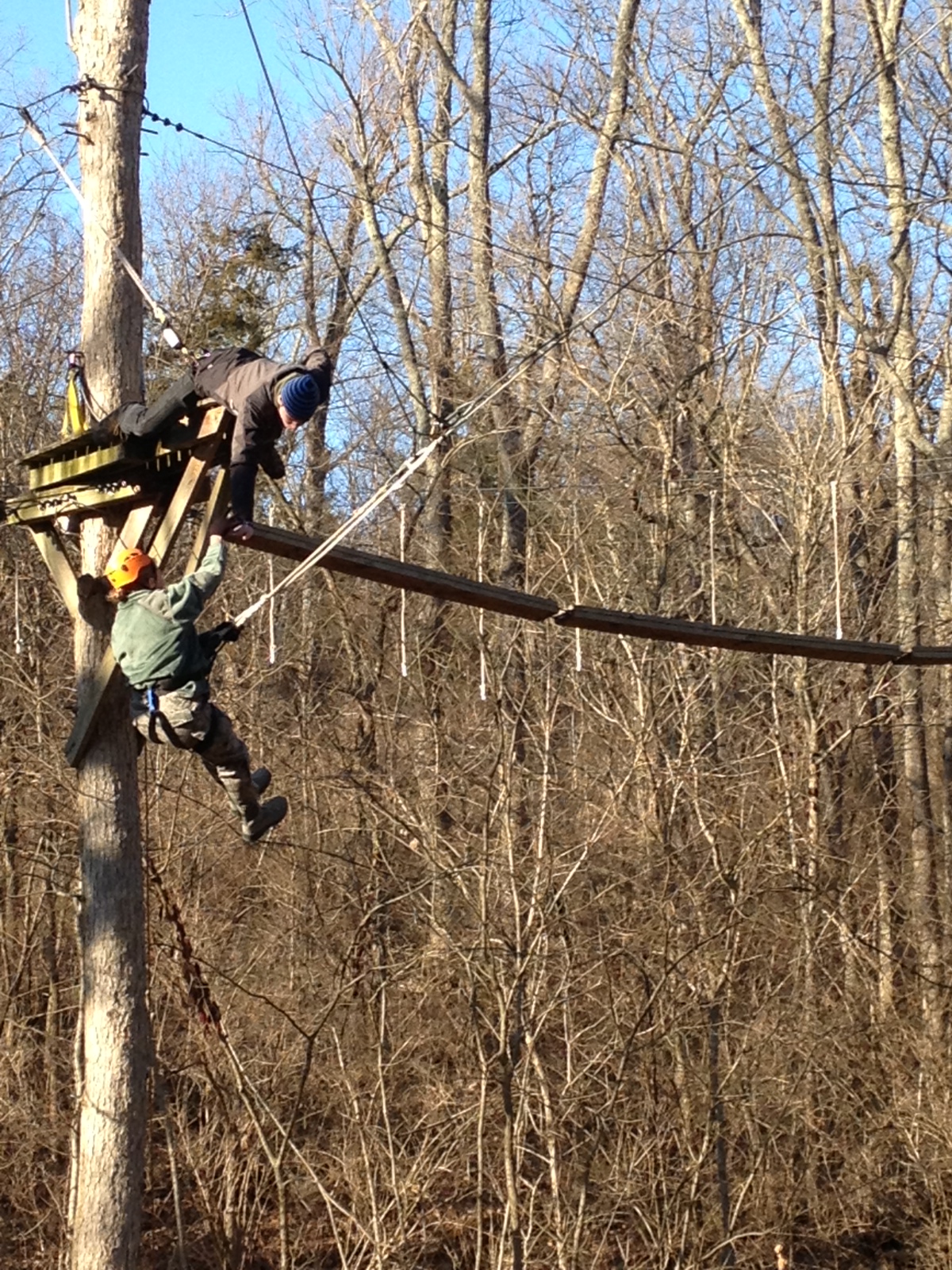 For the cadets of the 290th Air Force ROTC Cadet Wing, there was something different about March 13th. They were not marching in formation or standing at attention as they normally do. Instead, they found themselves climbing rope ladders and crossing bridges over thirty feet in the air. But how did they wind up in this situation and why were they doing it?
Asbury University, located in Wilmore, KY, offers a challenge course designed to push individuals and teams out of their comfort zones in order to build confidence in themselves and others around them. In the profession of arms, a future officer can really benefit from that confidence. "It was a great change of pace from the regular Lead Lab," Cadet Matthew Lillard said of the event. "It was really good for morale and overall camaraderie of the Cadet Wing. It brought us all together."
Activities like the three hundred foot zip line made cadets trust in themselves and their equipment, while other team-oriented exercises like the blindfolded walk through the woods made them trust in each other. Throughout the day, cadets learned that constant communication is central to a trusting relationship, and that in order to complete a task, you can't just rely on yourself.
-Cadet Troy Soileau