by Rachel Knuth
(July 1, 2014) — Former University of Kentucky student Amanda Fickey is back at her alma mater this summer, teaching Appalachian history and culture to 60 high school students from Eastern Kentucky who are part of UK's Robinson Scholars Honors Program.
Fickey, a native of Letcher County, served as the arts and cultural outreach coordinator for The Center for Rural Development in Somerset, Kentucky, prior to her time at UK. Fickey, who recently completed her doctoral degree in economic geography at UK, also holds a bachelor's degree in history from Kentucky and a master's degree in folk studies with a concentration in historic preservation from Western Kentucky University. At WKU, she received the Outstanding Graduate Student Award in the Department of Folk Studies and Anthropology, as well as the Outstanding Student Award in the Potter College of Arts and Sciences.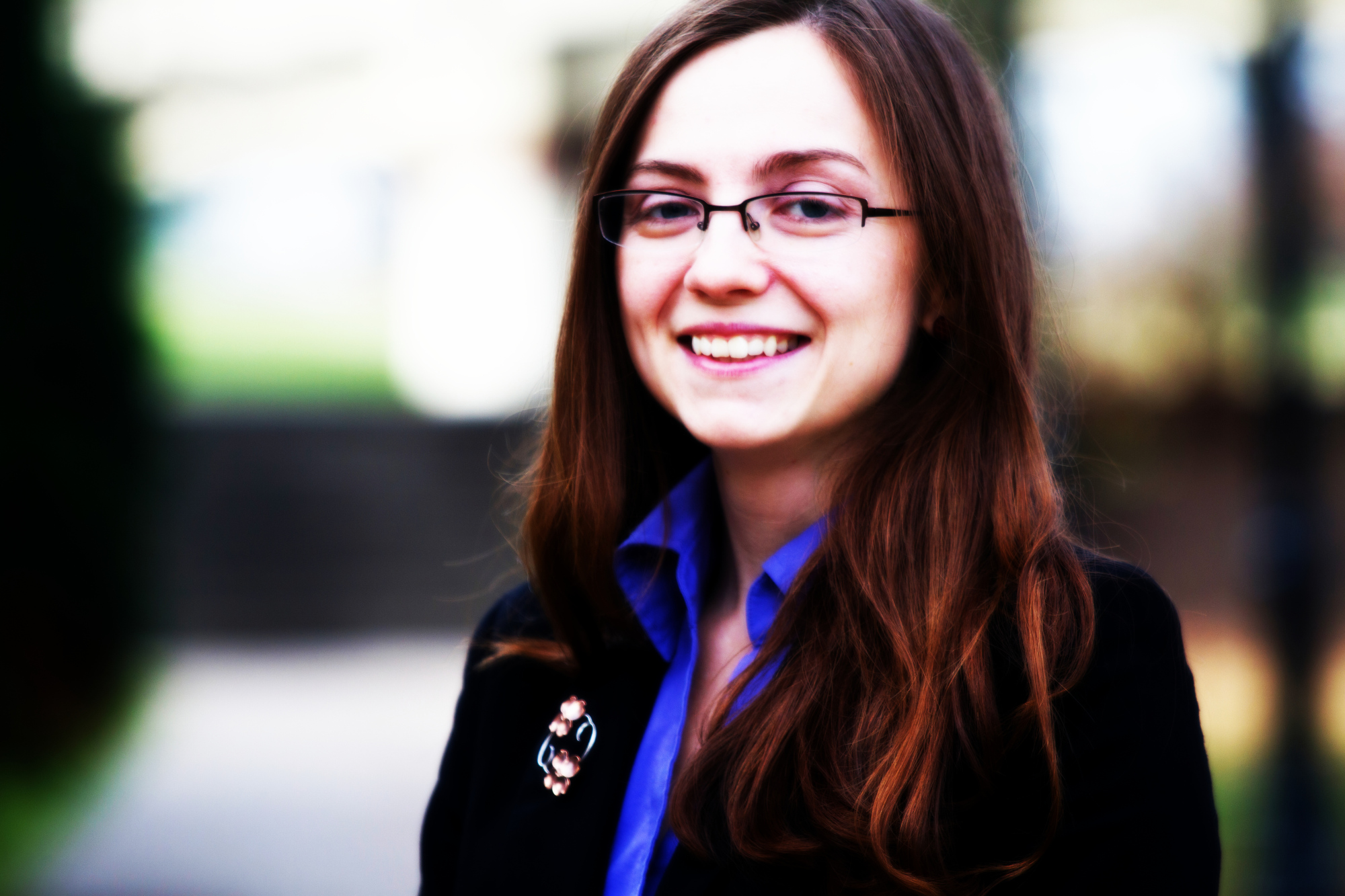 "Currently, I serve as assistant professor of intercultural geography and coordinator of Appalachian Studies at Union College in Barbourville and am thoroughly enjoying it," said Fickey.
Fickey is also responsible for facilitating academic components of the Union College Redbud Festival of Appalachian Culture and serves on a number of faculty committees. She has also given a number of public presentations this spring and recently served as a keynote speaker for the University of Kentucky Graduate Appalachian Research Symposium and Arts Showcase co-organized by graduate students with interests in Appalachian Studies at UK and the UK Appalachian Center and Appalachian Studies Program.
Fickey's research interests include economic geography, diverse economics, alternative economic and political spaces, neoliberalism, political economy, regional economic development and critical pedagogy. She has authored papers in these areas for the Journal of Appalachian Studies, Social and Cultural Geography, ACME: An International E-Journal for Critical Geographies, Geography Compass, The Geographical Bulletin, PRISM: A Journal of Regional Engagement, disClosure: A Journal of Social Theory and has had reviews published in the Annals of the Association of American Geographers, the Journal of Economic Geography, and New Proposals: Journal of Marxism and Interdisciplinary Inquiry.
A former student vice president of the UK Chapter of the Honor Society of Phi Kappa Phi, Fickey received a 2011 Certificate for Outstanding Teaching from the College of Arts and Sciences at UK, as well as the 2010 Women in Geography Education Award from the National Council for Geographic Education. In addition, Fickey was awarded a Dissertation Enhancement Award from UK, the 2009 Edith Schwab Memorial Scholarship, a James Brown Research Award for Graduate Research in Appalachia from UK, a UK Student Government Association scholarship, and two Kentucky Oral History Scholarship Commission Project Grants from the Kentucky Oral History Commission, administered by the Kentucky Historical Society.
"The University of Kentucky enabled me to take advantage of a number of opportunities to learn and grow," Fickey said. "My undergraduate years helped broaden my outlook and perspective. And, the research I conducted as a doctoral student in UK's Department of Geography helped me to gain a deeper understanding of what I wanted to do after graduate school."
In 2012, Fickey was one of 40 international scholars selected to participate in the Sixth Annual Summer Institute in Economic Geography, held in Zurich, Switzerland.
Currently, Fickey is prepping for her fall semester teaching duties at Union College, creating a web presence for the Appalachian Studies program at the school, and is putting together social media sites for the Fourth Global Conference on Economic Geography to be held at the University of Oxford in August 2015. All of this while working on her forthcoming book chapter, "Developing Appalachia," co-authored with her dissertation advisor, Michael Samers, professor of economic and urban geography in the UK Department of Geography.
For more information about Fickey, click here.