by Hilary Brown. Whitney Hale
(April 28, 2014) — University of Kentucky Associate Professor of Architecture Bruce Swetnam set a task to his students: design and build a full-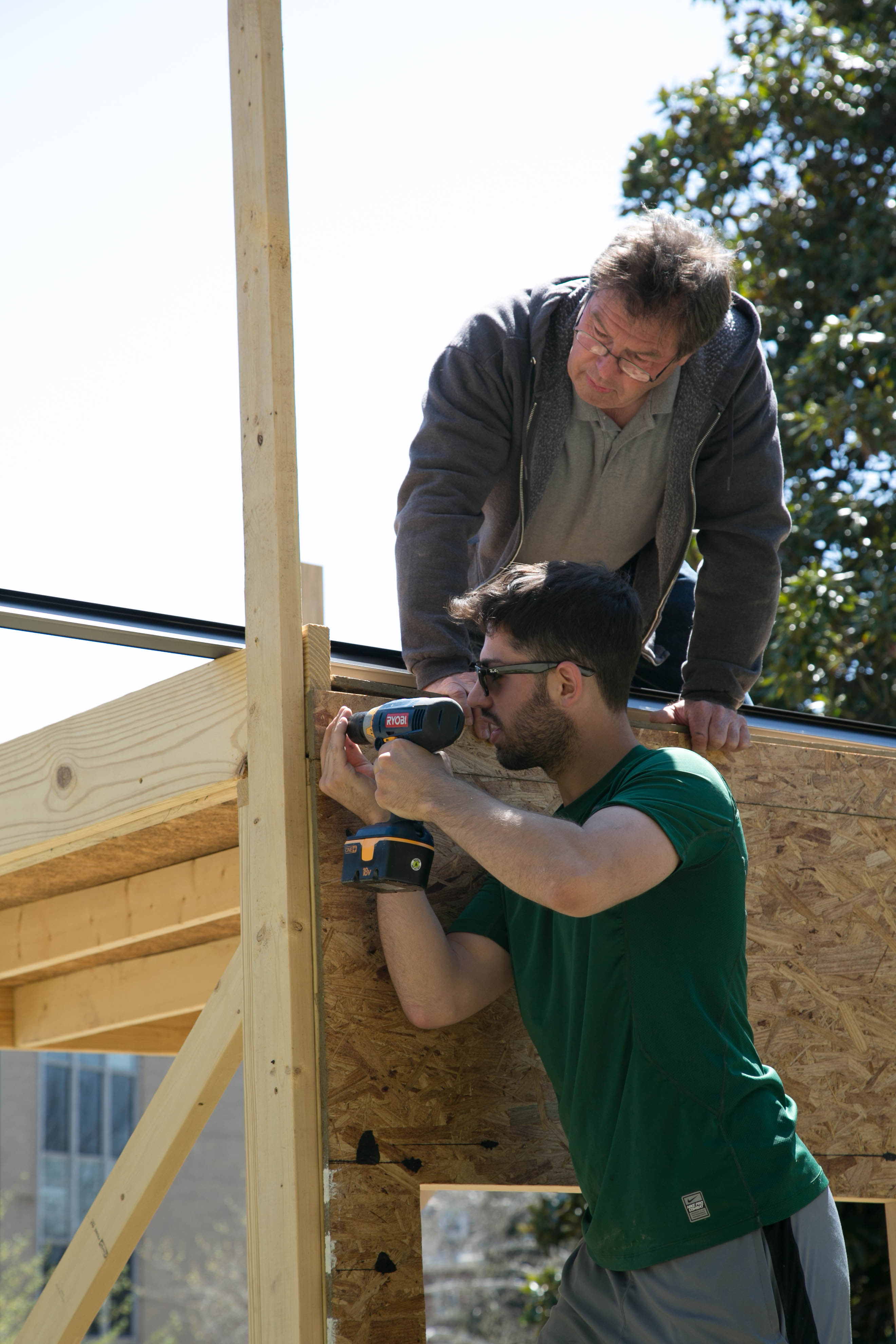 scale prototype of a portable living unit out of sustainable materials with a minimal environmental footprint. This is a momentous challenge to students who are only in their second year of study.
"We've had projects like this in the past, but this is the first thing we've built full-scale," Swetnam told the Kentucky Kernel.
This project came out of a long-standing collaboration with Bernheim Arboretum and Research Forest, a 15,000 acre tract outside Louisville.
"We challenged the students to design temporary lodging that could move within Bernheim and between established program nodes that may change over time," said Claude Stephens, facilitator of outreach and regenerative design at Bernheim. "A future goal is to develop a retreat center buried deep within our 15,000 acre property. The structures being envisioned by the current UK architecture students will help inform future directions for accomplishing those strategies."
"For most of the students, they are facing the reality of designing domestic space for the first time," Swetnam said. "In addition, they are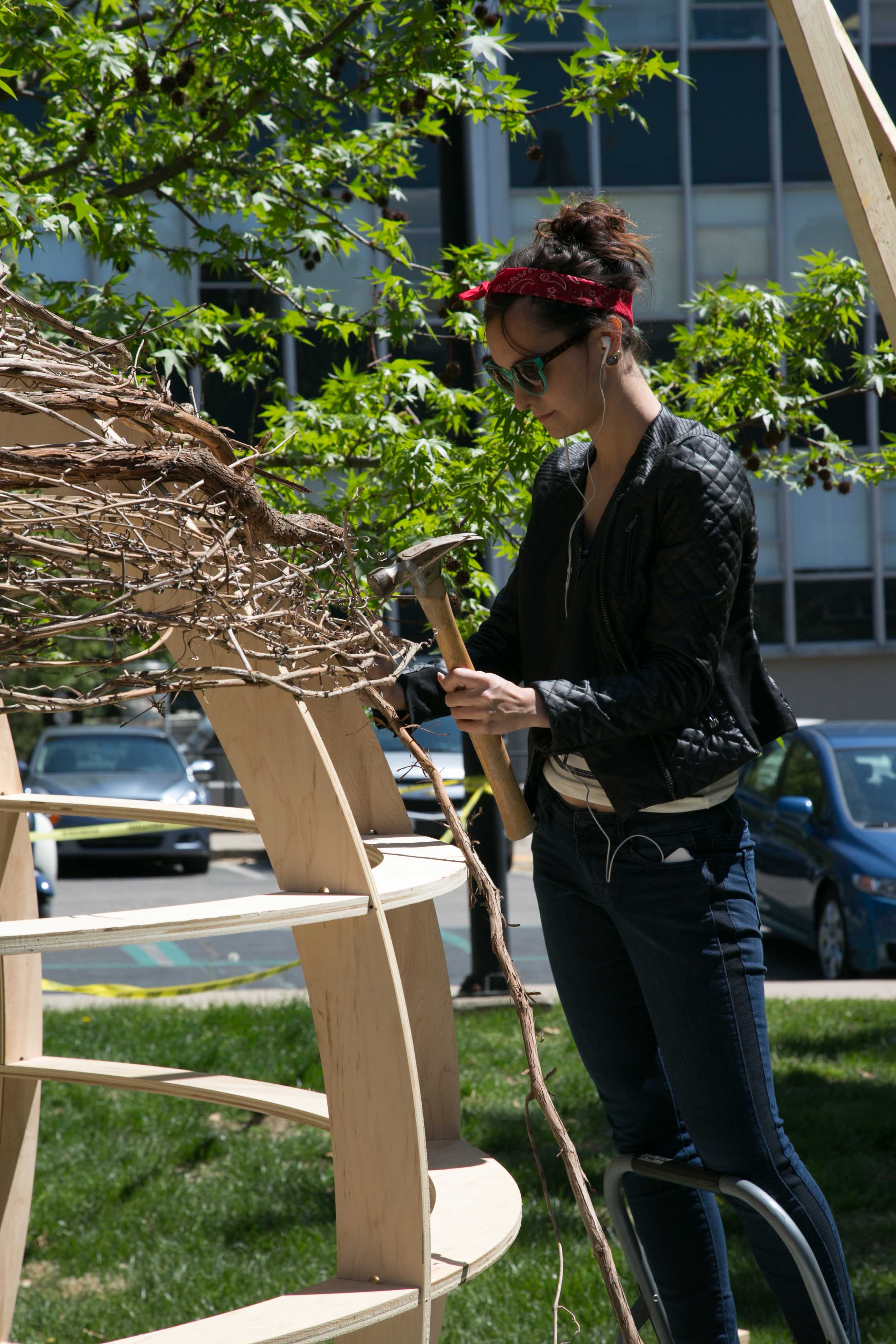 dealing with materials, portability, sustainability and the expectations of a client."
Swetnam used $3,500 of endowment funds to purchase sustainable building materials. When completed, the units will be transported to Bernheim to be displayed at the grand opening of the Edible Garden on May 17.
"Bernheim is committed to working with, and challenging, next generation creative problem solvers that will be well positioned for helping to design a future where we can all live in better agreement with nature," Stephens said. "We have enjoyed being a part of challenging students toward greater and greater passion for a better future."
Established in 1929 by German immigrant Isaac W. Bernheim, Bernheim Arboretum and Research Forest was a gift to Kentucky from the successful whiskey distiller. Bernheim left the 14,000 acre property to be used for a park, an arboretum, and, under certain conditions, a museum, for the people of Kentucky and their friends, "as a place to further their love of the beautiful in nature and in art, and in kindred cultural subjects, and for educational purposes, and as a means of strengthening their love and devotion to their state and country."