By Sarah Geegan
UK History professor Tracy A. Campbell's most recent work, The Gateway Arch: A Biography, is already drawing national attention.
Campbell will discuss his book on National Public Radio's Weekend Edition with Scott Simon this weekend.
The Bob Edwards Show on Sirius XM Radio, distributed to public radio stations by Public Radio International (PRI), will also feature a segment on Campbell's newest publication in early June.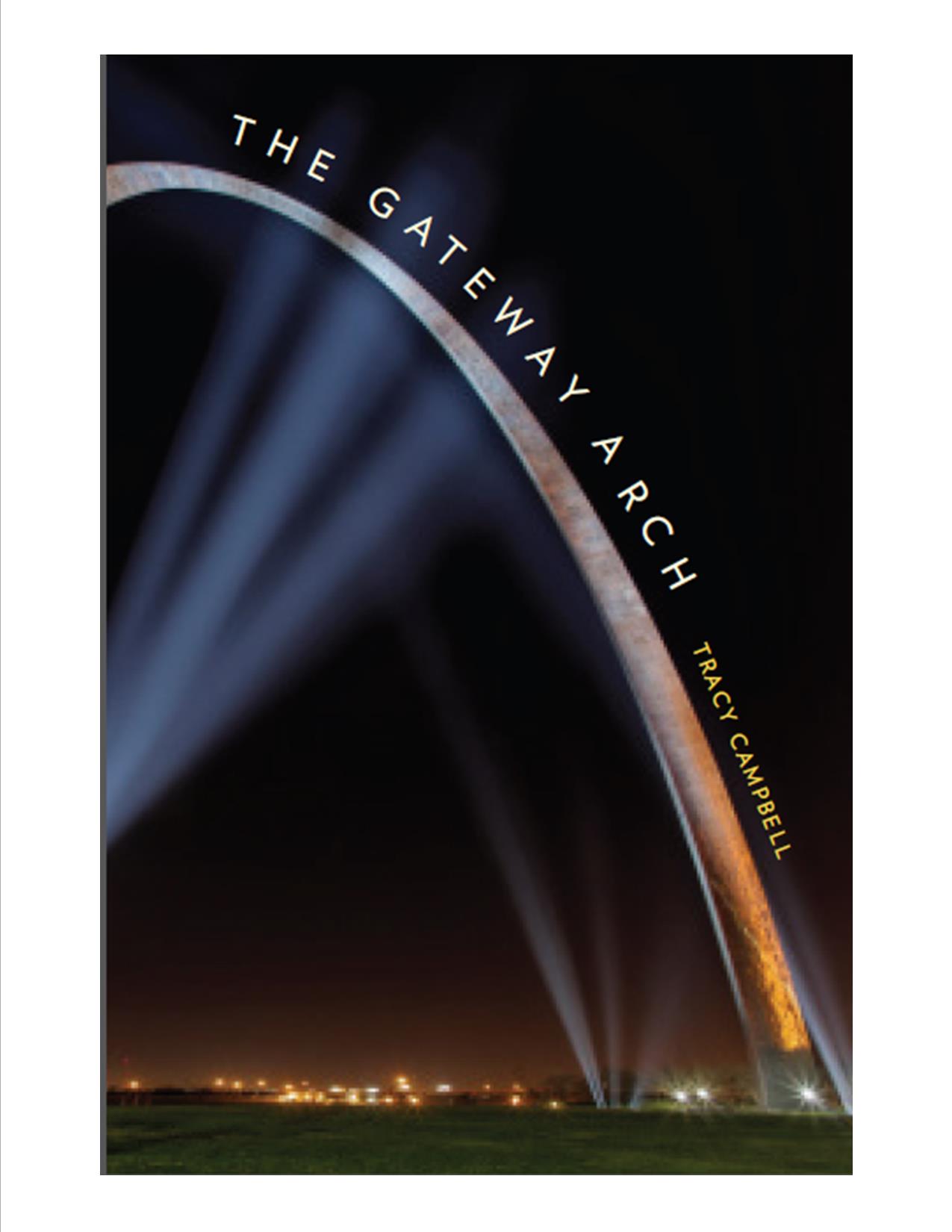 The latest work in Yale University Press' "Icons of America Series," The Gateway Arch: A Biography delves into the complex and troubling history of the famous monument.
Andrew Hurley said that the book is an "expose of raw politics, profiteering, inflated egos, racism, and fraud," adding that Campbell's "surprising story compels us to think carefully about what is gained and lost when urban places are remade to commemorate the past."
"When we think about a skyscraper, cathedral, or monument, we seldom ask: what was there before? Who benefited from its construction?  Who lost? What could have been? When we explore, we see that the great symbol of the Republic actually has some very undemocratic roots," Campbell said.
Towering at 630 feet, the arch was first conceived in 1947, completed in the mid-1960s, and intertwined among a myriad of parties with varied motivations: greed, enterprise, and civic pride among them. Campbell demonstrates how the monument was the canny design of city leaders, seeking to renew downtown St. Louis — leaders who were willing to steal an election, destroy historic buildings, and drive out local people and businesses. He also brings to life the story of Eero Saarinen, the architect whose design elevated him to acclaim but also elicited plagiarism charges, and who never lived to see the structure's completion.
"The arch is ultimately a paradox," Campbell said. "On one hand, it has become one of the country's great tourist attractions and one of its most recognized and inspiring works of art. On the other hand, it is also an example of a grand and ultimately failed experiment in urban planning."
Campbell said he was drawn to the Arch because it brought together so many things that have long interested him— the New Deal, the 1960s, politics, race, architecture and biography. 
"I have always thought my research and teaching go hand in hand," he said. "My teaching helps me clarify the questions I ask in my research and how I write. My research helps me teach my students how to think structurally, and to understand that our cities were not created overnight. They are the product of longstanding political, economic, social and cultural forces. Over time, people in power made decisions and implemented policies that have had profound consequences."
Campbell is professor of history and co-director of the Wendell H. Ford Public Policy Research Center in the UK College of Arts and Sciences. The Gateway Arch: A Biography is his fourth book.