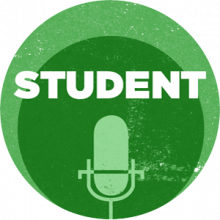 For undergraduates on the path to becoming doctors, UK's B.S./M.D. program accelerates the student's educational path allowing them to earn a medical degree in only seven years. One dimension of this track, is a degree in biology from the College of Arts and Sciences. By combining a student's undergraduate and graduate degree into one program, the University of Kentucky is better able to serve those students who already have their collegiate goals mapped out.
One of those students is A&S Ambassador Pooja Patil. She found the accelerated program a perfect fit for her aspirations but in our interview Patil also places an emphasis on the non-medical aspect of her education. As a piano performance minor, Patil has found this musical outlet an important part of her education and the requisite practice breaks a welcome relief from all of the science. Her advice for students on a similar path as her own was also drawn from this experience. Patil suggests that while it's important to take all of the science course you can, it's also important that students take advantage of A&S's broad offerings to further their education in other areas such as music or writing.
This podcast was produced by Patrick O'Dowd.

This work is licensed under a Creative Commons Attribution-NonCommercial-ShareAlike 3.0 Unported License.