by Grace Liddle, Witney Hale
(Nov. 15, 2013) — With the recent success of "42," chronicling Jackie Robinson's entry into professional baseball, University Press of Kentucky in conjunction with the Kentucky Book Fair and the Kentucky Historical Society present a session on Kentucky's impact on the desegregation of the sport. "Desegregating Baseball: The Kentucky Connection" will begin at 1 p.m. Saturday, Nov. 16, in The Old Capitol Building, 300 West Broadway St., in Frankfort, Ky.
"Desegregating Baseball" features a theatrical performance by Dick Usher (Kentucky Humanities Council Chautauqua) as baseball legend "PeeWee" Reese.
In addition to the performance, a panel discussion will be presented on the subject. The panel moderator will be Mike Embry, long time journalist and sportswriter who serves on the selection committee for the Kentucky Athletic Hall of Fame. Panelists include: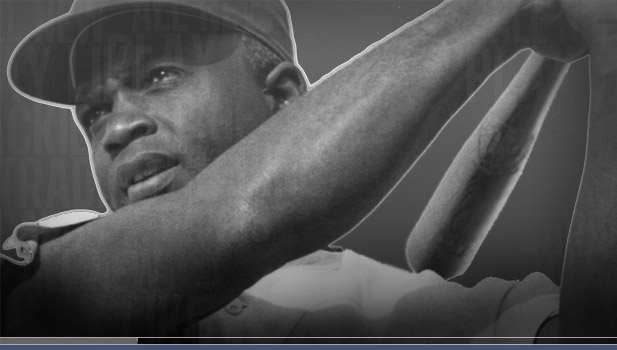 · Chris Lamb, professor of journalism at Indiana University and author of "Conspiracy of Silence: Sportswriters and the Long Journey to Desegregation of Baseball";
· Ben Chandler, former congressman and executive director of the Kentucky Humanities Council; and
· Bill Marshall, retired director of UK Special Collections and author of "Baseball's Pivotal Era."
The Kentucky Book Fair is the state's premier literary event and one of the largest of its kind in the nation. It is sponsored by The State Journal, Frankfort's daily newspaper, and co-sponsored by the Kentucky Department for Libraries and Archives and the University Press of Kentucky.
The University Press of Kentucky is the scholarly publisher for the Commonwealth of Kentucky, representing a consortium that now includes all of the state universities, five private colleges, and two historical societies. Led by Director Stephen Wrinn, its editorial program focuses on the humanities and the social sciences. Offices for the administrative, editorial, production and marketing departments of the press are found at the University of Kentucky, which provides financial support toward the operating expenses of the publishing operation.