by: Yan Wang
(Jan. 29, 2015) — Nine multi-disciplinary student teams gathered on Saturday, Jan. 24, in the  University of Kentucky College of Pharmacy to compete in the first Global Health Case Competition.
This competition, hosted by the Global Health Initiative, aims to provide advance research and educational programs for students to improve the health of people throughout the world.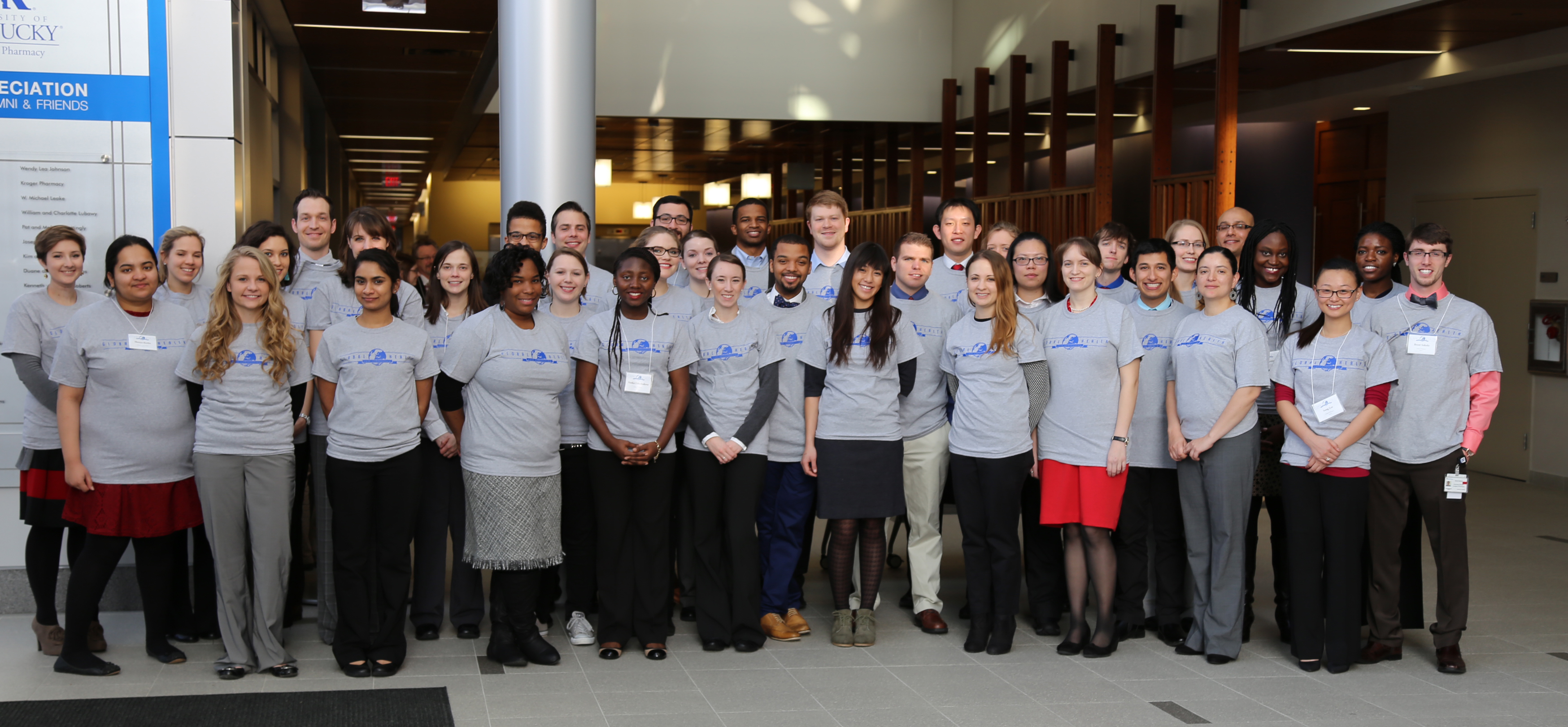 Each student team collaborated and presented strategies that they believed would contribute to reducing the health and socio-economic burdens of tobacco in Gujarat, India.
Dr. Perry Pugno, one of the four judges, said this competition helps students realize the importance of collaborative teamwork to solving health issues.
"The reality, in the future, is that health issues are going to become more and more important to the productivity and well-being of populations and countries," Pugno said. "The solutions are going to come from collaborative groups with diverse viewpoints… to come up with functional solutions that are going to make a difference for our world today."
Another judge, Kathleen Jagger, professor of biology at Transylvania University, said this competition gives students an opportunity to learn necessary skills for future success.
"Opportunities like this to work as a team give students a way to learn life skills that are transportable to anything they are going to do in the future," Jagger said.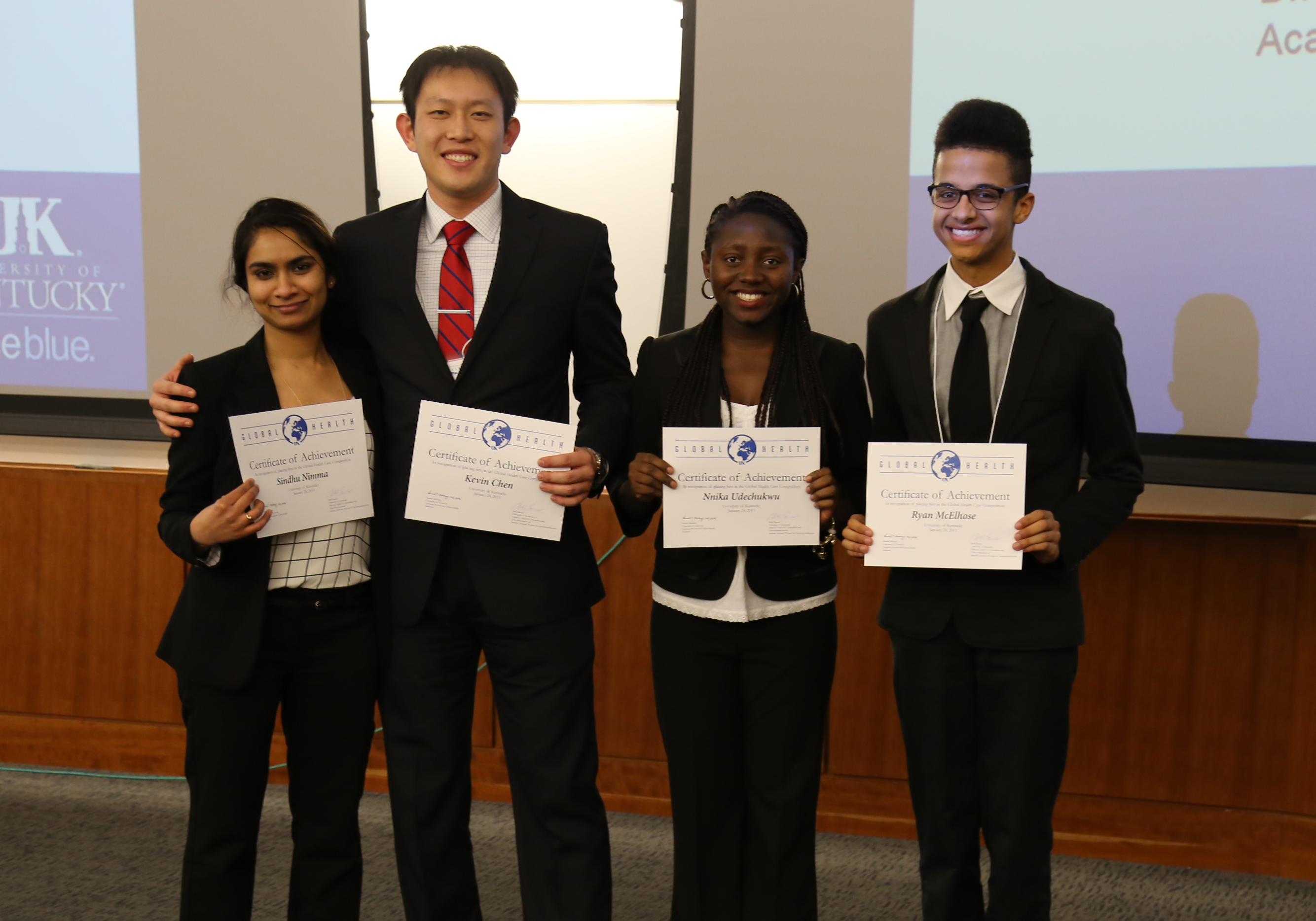 The team that took first place in the competition included Nneka Udechukwu and Sindhu Nimma, College of Medicine; Ryan McElhose, College of Arts and Sciences; and Kevin Chen, College of Pharmacy.
Dr. Pugno said, "This team clearly communicated and functioned as a team."
McElhose said being critical is key for the team to win the competition.
"We are a very dynamic team," McElhose said. "We are not afraid of encouraging each other and being critical of each other… we think differently, yet we collaborate, and all of our ideas really come together."
The team will compete with teams from 24 other universities in the 2015 International Emory Global Health Case Competition March 28 at Emory University with an opportunity to win $6,000.
"I love my team," McElhose said. "We work so well together, and we are looking forward to representing the University of Kentucky in the next stage."