By Whitney Hale
On Wednesday, Feb. 20, the first-ever Western singers trained in modern Mandarin lyric diction will debut a special evening of music from the East and West on a Bluegrass stage courtesy of the University of Kentucky Confucius Institute. "I Sing Beijing," which will have made its American debut at New York's Lincoln Center only four days earlier, will grace the Singletary Center for the Arts Recital Hall stage beginning at 7 p.m. The program is free and open to the public.
Joining the Western singers, who represent some of the top young artists programs in the world, will be rising stars from China to perform a concert that will feature scenes and arias from Western repertoire coupled with a historical tour of significant vocal works from contemporary China.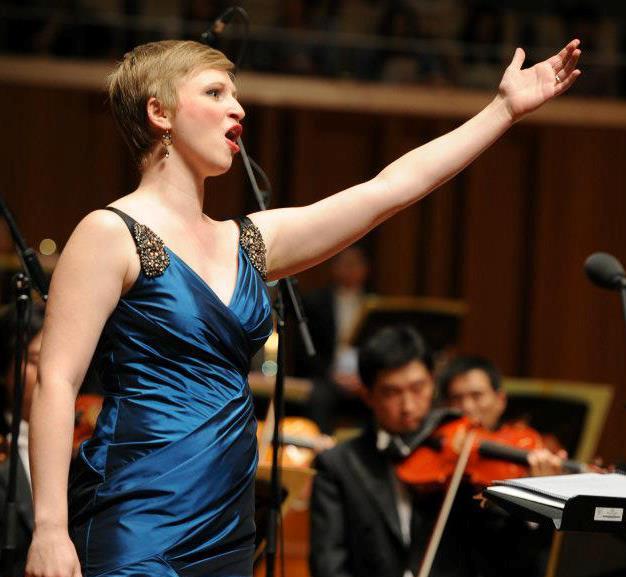 The artists are part of the pioneering program, "I Sing Beijing," a groundbreaking initiative dedicated to advancing vocal arts and promoting relationships between artists in China and the West. The program, launched in 2011 in Beijing, China, introduces Mandarin as an idiom for classical singing to Western artists, and provides cultural exchange and education for both Western and Chinese singers. 
The Western singers participated in intensive Mandarin lessons, vocal coaching, acting and stagecraft with many of the world's top coaches from New York's Metropolitan Opera, Seiji Ozawa Music Academy, Beijing's Central Conservatory and the Shanghai Conservatory.
"I Sing Beijing" is the brainchild of its Artistic Director Hao Jiang Tian. Born in Beijing in Maoist China, Tian traveled to the West nearly 30 years ago in search of knowledge and experience in Western-style opera.
After years of training, Tian is one of the first generation of Chinese singers to reach the pinnacle of Western operatic arts, having sung for the past 19 seasons at the Metropolitan Opera as a principal soloist. As one of the few Chinese stars in opera, his life story is as remarkable as his work, as documented in the nationally aired PBS Special "From Mao to the Met."
Today, his hope for the visionary "I Sing Beijing" is to create a new channel for exchange and education and provide opportunities for Western singers to find success on the stages of the many new opera houses in China, just as he found success in the West nearly three decades earlier.
"I Sing Beijing" features the talents of soprano Sheila Carroll, of Lock Haven, Pa.; mezzo-soprano Sophia Chew, of Piedmont, Calif.; tenor Juan Jose de León, of Corpus Christi, Texas; tenor Giuseppe Distefano, of Paternò, in City of Catania, Italy; mezzo-soprano Raquel Fatiuk, of The Woodlands, Texas; tenor Thomas Glenn, of Calgary, in Alberta, Canada; soprano Nicole Haslett, of Mt. Laurel, N.J.; baritone Valdis Jansons, of Riga, Latvia; tenor Anthony Kalil, of Forest City, Iowa; baritone Kurt Kanazawa, of Los Angeles, Calif.; soprano Ana Isabel Lazo, of Guatemala City, Guatemala; baritone Jamez McCorkle, of New Orleans, La.; soprano Julia Metzler, of Glendale, Calif.; soprano Juliet Petrus, of Farmington, Mich.; soprano Meghan Picerno, of La Grange, Ill.; baritone Alejandro Lárraga Schleske, of Veracruz, Mexico; baritone Brian Wahlstrom, of San Diego, Calif.; tenor Chuanyue Wang, of Kiamusze, China; baritone Yunpeng Wang, of Shenzhen, in Guangdong Province, China; bass Wu Wei, of Beijing; soprano Guanqun Yu, of Yantai, in Shandong Province, China; and soprano Jing Zhang, of Tsing Tao, China.
Historically, performing arts has served as a catalyst for political diplomacy between the U.S. and China. Since 1973, the Philadelphia Orchestra's visit to China has been considered the most famous example of "symphonic diplomacy." This visit also paved the way for the visit by the Boston Symphony Orchestra in 1979, celebrating normalization of relations between the two countries.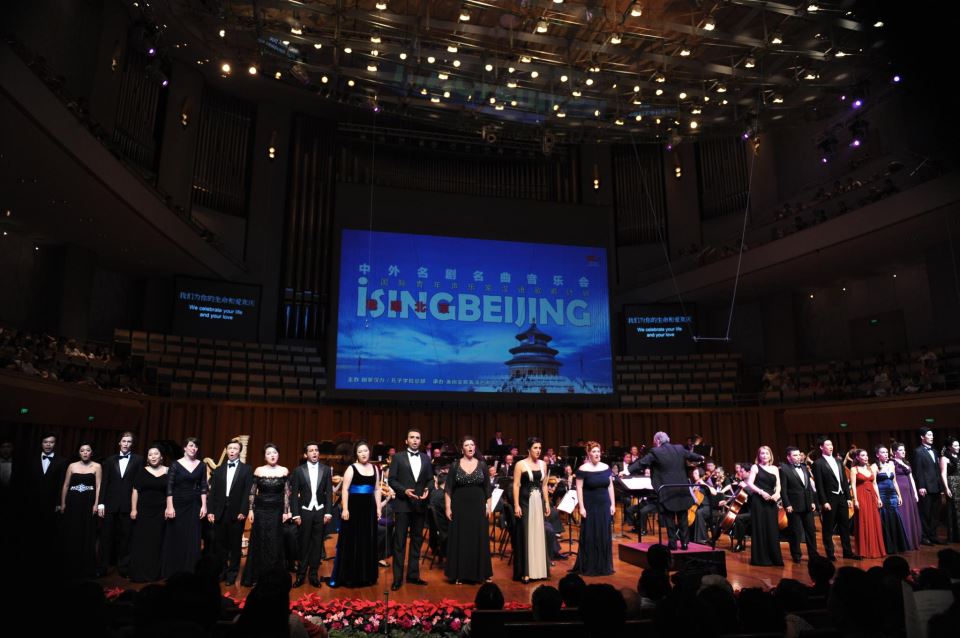 In 2010, the U.S. State Department launched its "100,000 Strong Initiative," a national effort designed to dramatically increase the number and diversify the composition of American students studying in China. Today, the initiative has embraced "I Sing Beijing" as the first initiative in the performing arts arena.
This comes on the heels of modern Chinese music making its way into the mainstream of Western classical music. While Chinese opera singers have long studied and performed Western works, now, in such a short time, Chinese modern opera is capturing both critical and public attention on the Western shores. 
In opera houses, concert halls and music conservatories throughout the U.S. and Europe, audiences are enjoying and students are studying the works of new Chinese composers. Many critics believe that these stunning new operatic works coming from
China represent the way forward for this genre.
For more information about "I Sing Beijing," visit www.isingbeijing.org.
Established in 2010, the UK Confucius Institute promotes education about China at UK and across the Bluegrass. The UK Confucius Institute is a center for Chinese language, culture, art and business. As UK's and Kentucky's gateway to China, the UK Confucius Institute serves as conduit for UK's China initiatives, provides leadership and support for the Chinese language programs in Kentucky's K-12 classrooms and conducts Chinese cultural outreach to the community.
A part of the UK College of Fine Arts, the Singletary Center for the Arts presents and hosts around 400 artistic, cultural and educational events annually for the university community, Lexington community and the Commonwealth of Kentucky.