by Keith Hautala
(Jan. 15, 2014) — A one-day symposium at the University of Kentucky will showcase the role of professional writing in the rise of the craft beer industry.
"Craft Writing: Beer, The Digital, and Craft Culture," presented by the Division of Writing, Rhetoric and Digital Studies in the UK College of Arts and Sciences, will take place from 10 a.m. to 5 p.m. Saturday, Feb. 15, in the Center Theater of the UK Student Center. The symposium will include presentations by prominent, well-regarded brewers and professional writers from the craft beer industry.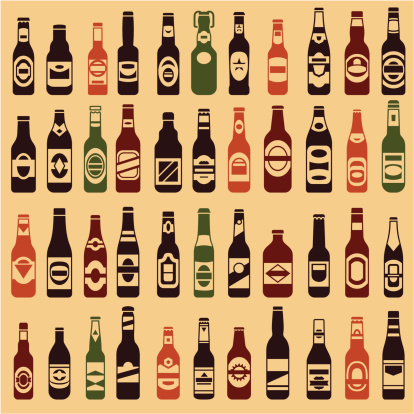 The keynote speaker will be Garrett Oliver, Brooklyn Brewery brewmaster, editor of "The Oxford Companion to Beer," author of "The Brewmaster's Table," and a regular contributor to "All About Beer."
Craft beer, comprising smaller breweries with annual production of less than six million barrels each, is one of the fastest-growing sectors of the food-and-beverage industry. According to the Brewers Association, craft beer provides more than 108,000 jobs, and its retail dollar value in 2012 was estimated at $10.2 billion.
In the past 20 years, more than 2,000 new breweries have come online, commanding almost 6 percent of the overall American beer market. These breweries have, in turn, helped revitalize city neighborhoods, generated new jobs in related industries, and played a key role in expanding digital and social media usage.
The symposium will showcase the major role played by professional writing, both in print and digital media, in promoting the business of the craft beer industry. The event will draw interdisciplinary attention to the ways the industry uses writing, in various forms, to promote, inform, highlight, argue, market, brand, and foster relationships between products, consumers and other relevant parties.
Featured speakers will be:
Stan Hieronymus, author of "For The Love of Hops," "Brewing with Wheat," and "Brew Like a Monk," and blogger at "Appellation Beer" and "For the Love of Hops."
Julie Johnson, co-owner and former editor of "All About Beer," currently technical and contributing editor.
Teri Fahrendorf, 25-year beer industry veteran, founder of the Pink Boots Society, author of beer-related articles, 19-year brewmaster at Steelhead Brewing, Triple Rock Brewing and Golden Gate Brewing, and "Road Brewer" blogger.
Roger Baylor, owner of New Albanian Brewing and author of "The Potable Curmudgeon" weblog.
Jeremy Cowan, owner of Shmaltz Brewing and author of "Craft Beer Bar Mitzvah."
Mitch Steele, brewmaster at Stone Brewing and author of "IPA: Brewing Techniques, Recipes, and the Evolution of India Pale Ale."
Registration and symposium information are available at: http://craftwriting.as.uky.edu.