by Gail Hairston
LEXINGTON, Ky. (Dec. 24, 2013) — It was more than four decades ago that the University of Kentucky first sponsored a celebration honoring the memory of Martin Luther King Jr. and the Civil Rights Movement he inspired.
"Each year the MLK events remind us to treasure our civil rights and the diversity that makes us stronger, makes us more competitive and enriches our culture," said Lexington Mayor Jim Gray.
It was a modest affair back then, with most activities taking place on campus and most of the attendees affiliated with the university. The scope quickly grew beyond the campus boundaries, however, with downtown events and activities attracting participants from the entire bluegrass region. And yet, the UK Martin Luther King Center continues to highlight King's legacy and the tradition of campus activities with the Martin Luther King Jr. Vigil at 5 p.m. Sunday, Jan. 19, 2014, in room 230 Student Center.  
"Dr. King's legacy is one of progress," said UK President Eli Capilouto, "progress made habitual, carried as a value ... as a covenant that we will not rest until every man, woman and child is afforded a better opportunity than that which was afforded to us."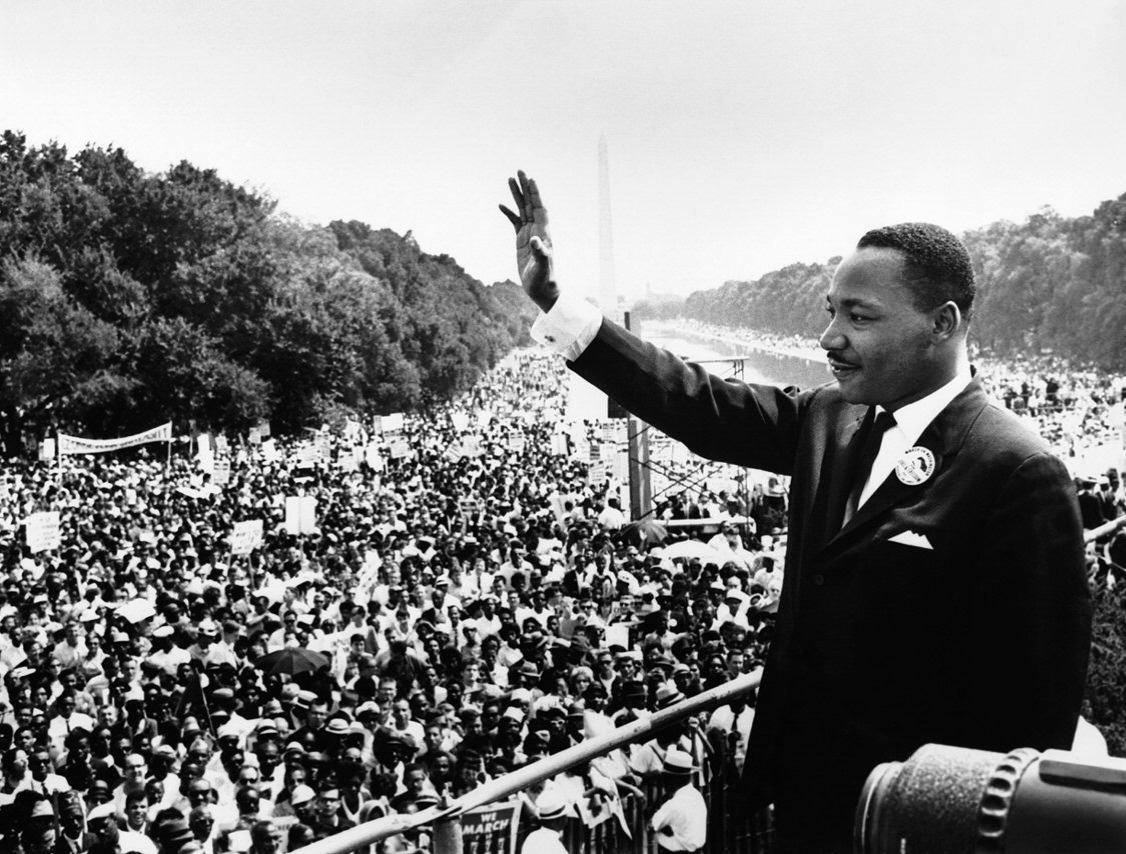 Downtown Lexington's 2014 Martin Luther King Jr. Day's activities begin with Freedom March participants lining up at 9 a.m. in the corridor of Lexington Center Heritage Hall in downtown Lexington. The march departs promptly at 10 a.m. and returns to Heritage Hall at 11 a.m. for the commemorative program featuring a major cultural voice for freedom and justice for 45 years, Bernice Johnson Reagon.
"These days, I come as 'songtalker,' one who balances talk and song in the creation of a live performance conversation with those who gather within the sound of my voice," said Reagon.
"As a student leader and activist in the Albany Movement, I sang and stood in the sound of the congregational singing of the freedom songs charging the air we breathed. For the first time, I understood how the singing not only pulled us together, but became our articulate collective testimony to all who stood within the sound," she said.  
Reagon calls her participation in the Civil Rights Movement as an Albany State College student a "transformative rebirthing." She was a member of the original Student Non-Violent Coordinating Committee Freedom Singers formed in 1962 by SNCC field secretary Cordell H. Reagon and in 1966 a founding member of the Atlanta-based Harambee Singers.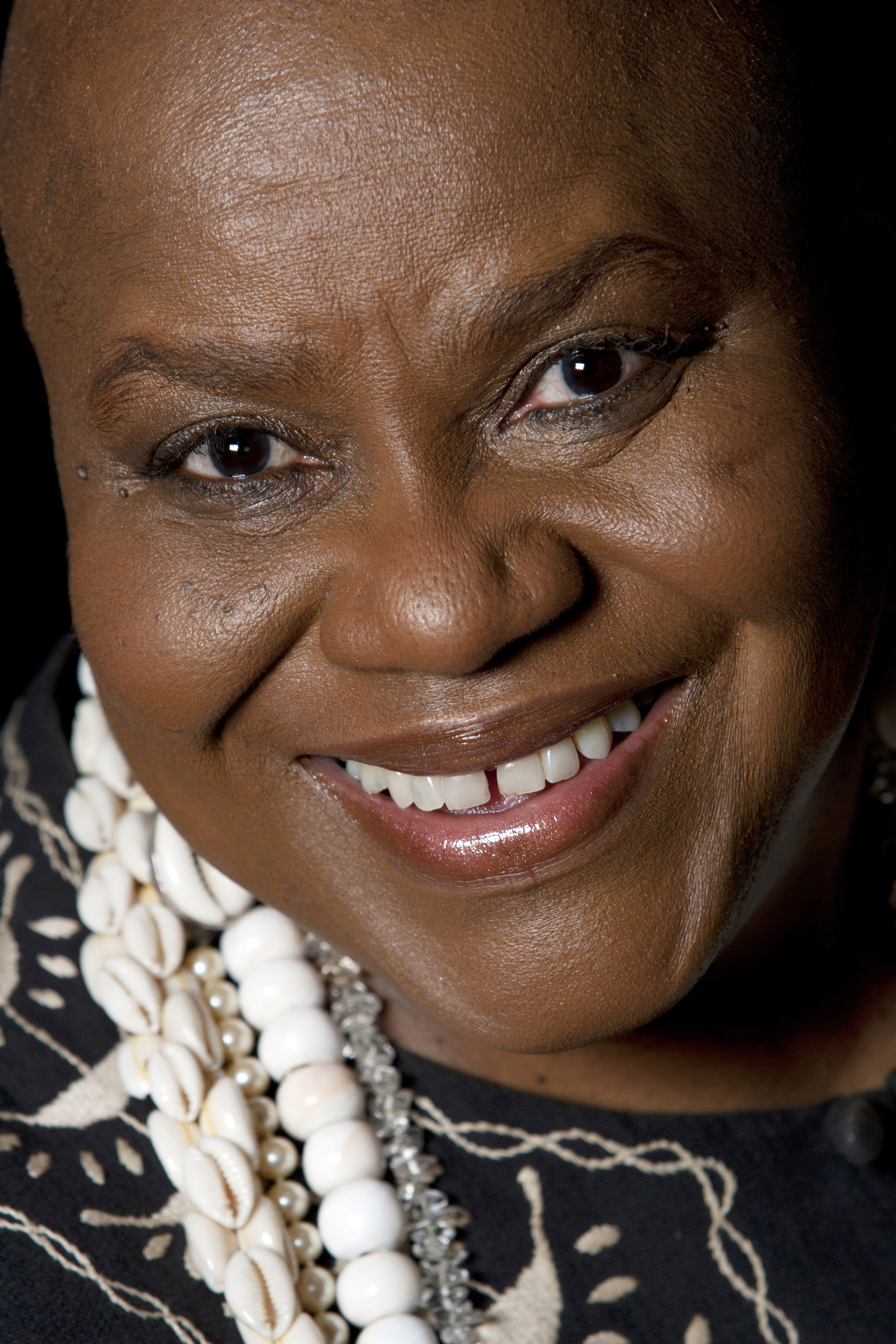 Song and singing has remained a constant in her life. In 1973 while a graduate student of history at Howard University and vocal director of the D.C. Black Repertory Theater, she formed the internationally renowned African-American women's a cappela ensemble Sweet Honey In The Rock. She led the group until her retirement in early 2004.
She is professor emeritus of history at American University and  curator emeritus at the Smithsonian's National Museum of American History, and served as the 2002-2004 Cosby Chair of Fine Arts at Spelman College (her alma mater) in Atlanta, Ga. Two of her major works are seminal to the study of this tradition: "Wade in the Water: African American Sacred Music Traditions" and "Africans in America: America's Journey Through Slavery."  Reagon served as principal scholar, conceptual producer and host for the Peabody Award-winning, "Wade in the Water," the 26-show series produced by National Public Radio and Smithsonian Institution.
Her pioneering work as a scholar, teacher and artist have been recognized with the Heinz Award for the Arts and Humanities (2003), the Leeway National Award for Women in the Arts (2000), the Presidential Medal for contribution to public understanding of the humanities (1995), and the MacArthur Fellowship (1989).
"The reality is that social injustice, violence and racism are still as real as they were in the 1960s," said Kahlil Baker, interim director of the UK Martin Luther King Center.  
Sunday's campus event begins with a silent march on north campus, with student-produced historical vignettes along the route that "takes us on a journey through time looking at different events that have currently impacted the United States as a nation," said Baker.  Following the short march will be a program of discussion and reflection on the legacy of King as it relates to our world today, led by the UK Violence Intervention & Prevention (VIP) Center's social justice educator Carol Taylor, the MLK Center's Scholar in Residence history Professoor Gerald Smith, and Georgia Powers, Kentucky's first African-American senator, Kentucky's first woman senator and colleague of King.
"This year's focus is violence awareness. With the many acts of violence that have deeply impacted our country, it is important to increase awareness of these horrific events in support of stopping the violence," he said.