by Whitney Hale
(Oct. 1, 2014) – The Kentucky Women Writers Conference is now accepting scripts by women for its 2015 Prize for Women Playwrights, which awards a $500 cash prize and a full theatrical production to the winner. Actors Guild of Lexington will produce the winning script as a world premiere in summer 2015, and playwright Carson Kreitzer will serve as judge.
The submission deadline for the 2015 Prize for Women Playwrights is Nov. 1, and a winner will be announced on Feb. 20, 2015. Scripts must be submitted online.
"For this third cycle of our biennial prize, we're thrilled to announce a new partnership with Actors Guild of Lexington (AGL)," said Kentucky Women Writers Conference Director Julie Kuzneski Wrinn. "AGL Artistic Director Eric Seale has an impressive track record of producing outstanding contemporary plays by women. In the past five years AGL audiences have been treated to works by Sarah Ruhl, Laura Wade and Deborah Zoe Laufer, as well as by our guest judge Carson Kreitzer. We think any playwright would leap at the chance to join that list."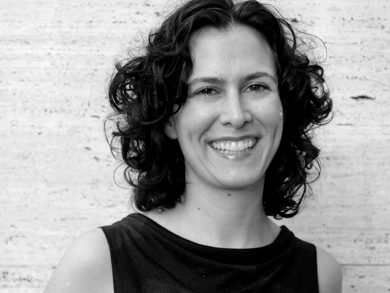 Carson Kreitzer is probably best known for "The Love Song of J. Robert Oppenheimer," which won the Lois and Richard Rosenthal New Play Prize, the American Theatre Critics' Steinberg Citation, the Barrie Stavis Award, and is published in Smith and Kraus'
"New Playwrights: Best Plays of 2004" and by Dramatic Publishing. Her previous work, "SELF DEFENSE or death of some salesmen" has been produced across the country, and is published by Playscripts and in Smith and Kraus' "Women Playwrights: Best Plays of 2002." Other work by Kreitzer includes "Behind the Eye," "1:23," "Flesh and the Desert" and "The Slow Drag" (New York and London). Kreitzer's "Freakshow," "Slither," "Dead Wait" and "Take My Breath Away" were featured in BAM's 1997 Next Wave Festival.
Kreitzer is a New Dramatists alumna, an associated artist with Clubbed Thumb and New Georges, a member of The Workhaus Collective and the Dramatists Guild, and isa core member and current board member of The Playwrights' Center. She recently finished a year as the first Playwrights of New York (PONY) Fellow at the Lark Play Development Center and a year as a McKnight Fellow in Minneapolis. She and composer Matt Gould are currently under commission from Yale Rep and New Dramatists for their new musical "LEMPICKA." She is also writing a new play for the Guthrie Theatre, and will travel to Ireland in October as the current Dowling Annaghmakerrig Fellow. Kreitzer has enjoyed support from the Jerome and McKnight foundations, the NEA, and the Toulmin Foundation.
Kreitzer's most recent play, "Lasso of Truth," explores the origins of Wonder Woman and is a National New Play Network Rolling world premiere, with productions at Marin Theatre Company, premieres this month at Synchronicity Theatre in Atlanta, and Unicorn Theatre in Kansas City. 
The competition is open to all women playwrights, with no restrictions on age, place of residence, or experience. One-act or full-length scripts in English with a running time between 45 and 90 minutes, which have not been published or commercially produced, are eligible. The cast is limited to six actors, and there are no limitations on subject matter, but one-man or one-woman scripts, musicals and children's plays will not be considered.
A judging panel of theater professionals and representatives from both the Kentucky Women Writers Conference and AGL will select semifinalists. "We're also excited about a partnership with the University of Kentucky Department of Theatre and Dance, which will provide support for the workshop of the play prior to AGL's production," Wrinn said.
The Prize for Women Playwrights was launched in 2011, and Wrinn credits Lexington Herald-Leader theatre critic Candace Chaney for having the idea. "Playwrights often find themselves straddling both the literary and theater worlds, never wholly belonging to one or the other," said Chaney. "The Prize for Women Playwrights welcomes women playwrights into the fold of writers it supports and encourages a unique collaboration with the theater industry."
Previous winners are Keliher Walsh, whose "Year of the Rabbit: was produced by Balagula Theatre in Lexington in 2012, and Jo Morello, whose "E.G.O.: The Passions of Eugene Gladstone O'Neill" was produced by Balagula last year.
Now in its 36th year, the Kentucky Women Writers Conference is an annual event known for bringing notable women writers to Lexington for readings, writing workshops and discussions. A program housed in the UK College of Arts and Sciences, the conference is made possible in part by continued community partnerships, including its primary venue, the Carnegie Center. For more information on the conference, click here.