By Keith Hautala
Two University of Kentucky faculty members were honored on April 25 with awards recognizing their outstanding contributions to teaching and scholarship at UK.
Sidney W. Whiteheart, professor of molecular and cellular biochemistry in the UK College of Medicine, was awarded the 2013 Albert D. and Elizabeth H. Kirwan Memorial Prize, given each year to a faculty member in recognition of outstanding contributions to original research or scholarship.
Linda Kraus Worley, professor of modern and classical languages, literatures, and cultures in the UK College of Arts and Sciences, was presented the Sturgill Award, given each year to a graduate faculty member who has provided outstanding contributions to graduate education at UK.
Sidney W. Whiteheart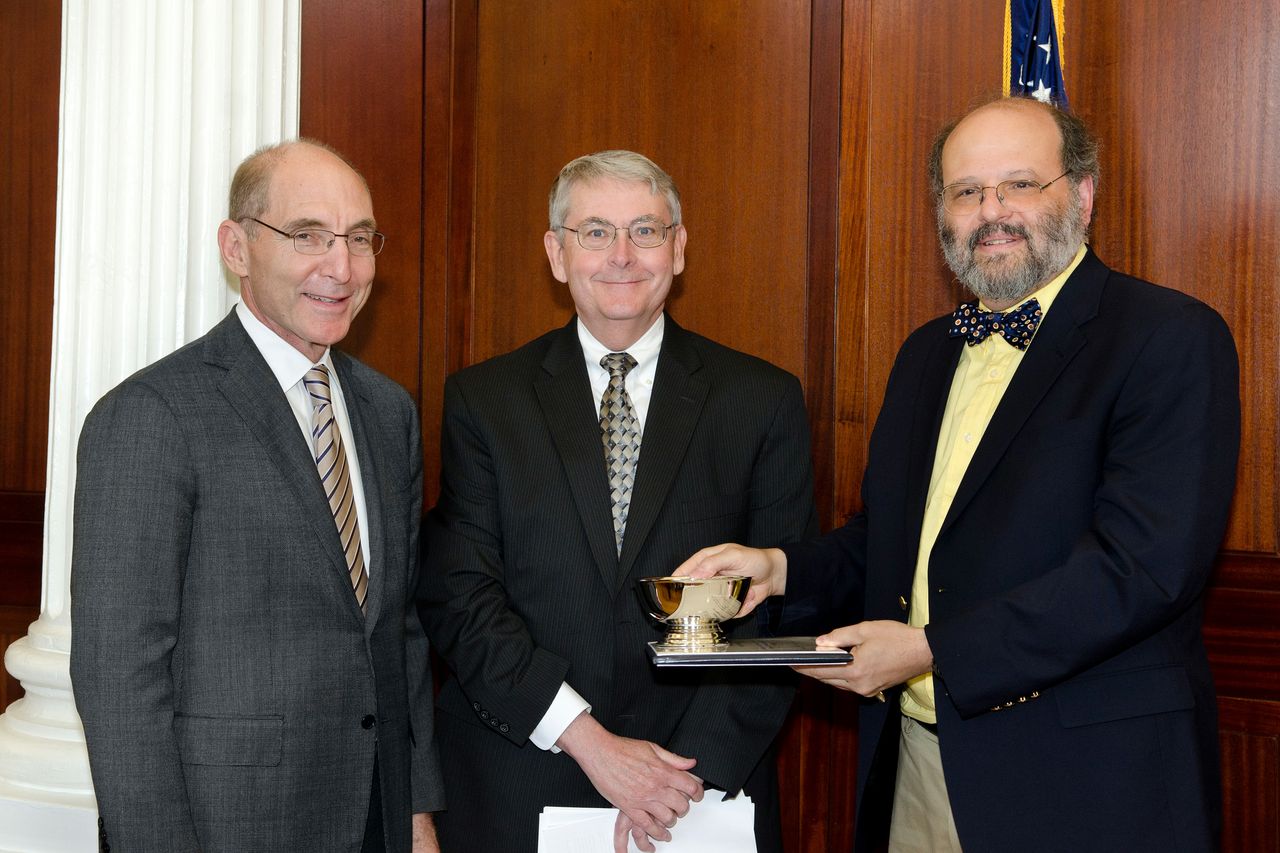 In the past four years, Whiteheart has published 28 manuscripts, two book chapters and has given a number of high profile national and international presentations. He is a leader in the field of platelet biology and has made significant contributions to two other fields: epilepsy and membrane trafficking. His approaches are creative and his research has been groundbreaking as is evidenced by the number of his papers selected for commentaries in Blood, the leading journal in his field.
The Kirwan Memorial Prize recognizes its namesakes' collaborative research efforts, as well as Albert Kirwan's endeavors at creating an environment at UK that promoted high quality research and scholarship.
Head football coach from 1938 to 1944 and later dean of men, "Ab" Kirwan was a distinguished faculty member and scholar in the field of southern history, dean of the Graduate School, and served as UK president from 1968 to 1970.
Elizabeth Kirwan was awarded the Sullivan Medallion in 1973 for her service to UK and the Lexington community. Her service included executive roles in more than 10 organizations, including president of the UK Women's Club and chairwoman of Lexington Parks and Recreation Board.
Linda Kraus Worley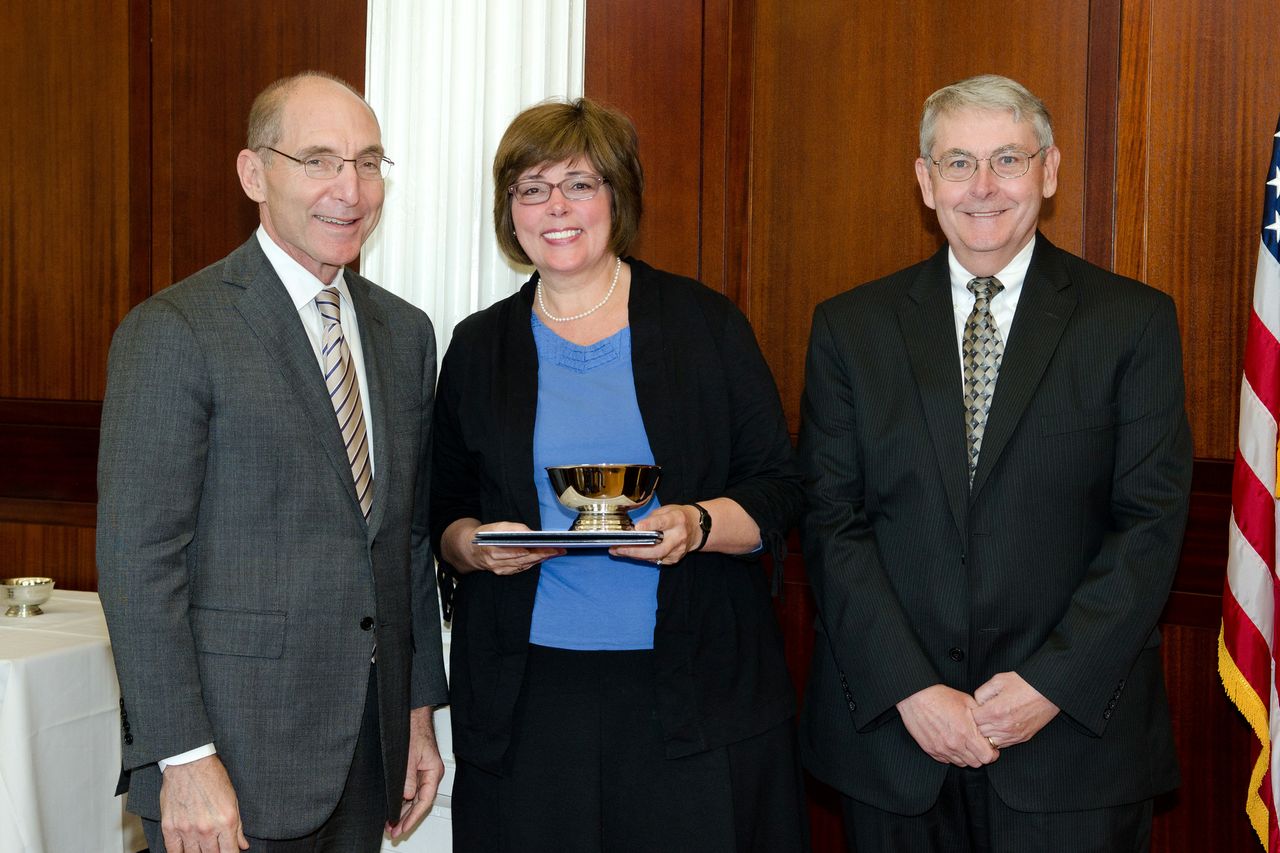 During her tenure as Director of Graduate Studies in German, Worley has led efforts to reinvision the division's graduate program in response to the challenges, particularly the dwindling employment opportunities, presented by the academic landscape of the early 21st century. For example, she has placed a strong emphasis on concurrent degrees in German.
To date, her extraordinary vision and subsequent collaboration with colleagues across the UK campus have resulted in many students finishing a concurrent degree with departments including the Patterson School, Educational Policy Studies and Evaluation, and Library Science. She has also helped graduate students across the disciplines and sharpen their career readiness through her work as a founder and now co-director of UK's Preparing Future Faculty Program.
The Sturgill Award is named in honor of William B. Sturgill, who contributed to higher education through organizing and serving as president of the Hazard Independent College Foundation, in addition to working with legislators to develop the community college system in the Commonwealth.
Sturgill was born in Lackey, Ky., and graduated from UK in 1946. He has been involved in a variety of businesses, including executive and owner of several coal operations, East Kentucky Investment Company, Fourth Street and Gentry Tobacco Warehouses, and the Hartland Development Project. Sturgill served as both secretary of energy and secretary of agriculture under Gov. John Y. Brown Jr.  He served 18 years on UK's Board of Trustees, including serving as chair for 10 years. The Sturgill Development Building is named in his honor.