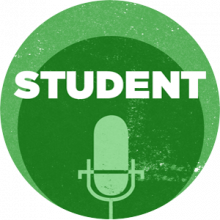 Tyler Welch is an Air Force ROTC senior majoring in Russian Studies. Arts & Science's Jonathan Beam recently sat down with Tyler to discuss his experiences in Russian Studies and Air Force ROTC, as well as his ambitions to be an Air Force fighter pilot. For more information about Air Force ROTC, visit http://afrotc.as.uky.edu.
This podcast was produced by Sam Burchett.
This work is licensed under a
Creative Commons Attribution-NonCommercial-ShareAlike 3.0 Unported License
.