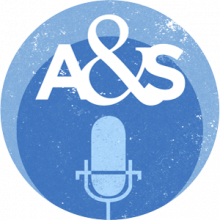 Since the 2012 Winter Intercession, A&S has been offering a series of courses called "IT IQ," which engages students and introduces them to a variety of technologies at their disposal. The courses are generally six weeks long, are worth one credit hour, and provide students with a technological framework for academics. In this short podcast, three key players in IT IQ (Derek Eggers, Carly Germann, and Christian Ecker) talked about what students get in a typical course, what sorts of technologies are taught and how they're applied in an academic setting.
This podcast was produced by Cheyenne Hohman.

This work is licensed under a Creative Commons Attribution-NonCommercial-ShareAlike 3.0 Unported License.