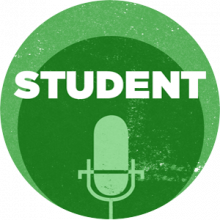 Each semester, the College of Arts and Sciences honors its students which have made the Dean's List. This semester, we talked with some of the honored students about their experiences at UK and how UK and a liberal arts education have helped them in their career goals.  Their varying majors, academic experiences, and plans for after college showcased the diversity of opportunities within the College of Arts and Sciences.
This work is licensed under a
Creative Commons Attribution-NonCommercial-ShareAlike 3.0 Unported License
.