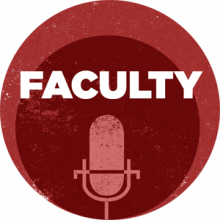 The words "hip" and "hipster" carry around a lot of baggage. Often, due to misconceptions, "hipster" is used as an insult meant to suggest some sort of failed or inauthentic attempt at being "hip." But what if that isn't what "hip" is? What if "hip" isn't some obsession with the fleeting but a more permanent state?
Professor Thomas Marksbury
hopes to address some of these questions this coming spring semester in his class
UKC 310: History Of Hip
. The class, which satisfies a UK Core requirement in Intellectual Inquiry in the Humanities, will encourage students to trace their own paths through the history of "hip", a meditation on its permutations  throughout history and those individuals who embodied it.
This podcast was produced by Patrick O'Dowd.

This work is licensed under a Creative Commons Attribution-NonCommercial-ShareAlike 3.0 Unported License.