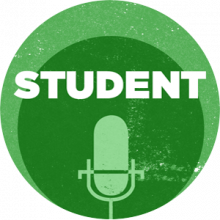 Latin is not dead, at least not at the University of Kentucky. "Latin is spoken as a living language here" says Jonathan Meyer, a graduate student in the Latin Studies program. Jonathan was recently nominated in the Masters Category for the Midwestern Association of Graduate Schools Excellence in Teaching Award for Teaching Assistants. In this podcast, Guy Spriggs interviews Jonathan about his nomination as well as the unique aspects of the Latin Studies program.
This podcast was produced by Sam Burchett.

This work is licensed under a Creative Commons Attribution-NonCommercial-ShareAlike 3.0 Unported License.