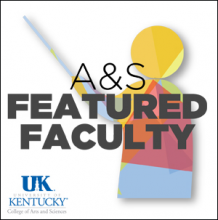 At the beginning of the Fall 2011 semester, we met with all of the new faculty hires in the College of Arts and Sciences. This series of podcasts introduces them and their research interests. Mark Whitaker is a professor in the Department of Anthropology. For the past thirty years, Whitaker has been studying Tamil speaking people who live in east coast of Sri Lanka. In addition to his research in Sri Lanka, Whitaker also works with diasporic communities of Tamil speaking people in Toronto, Canada.
This podcast was produced by
Christina Buckner
.
This work is licensed under a
Creative Commons Attribution-NonCommercial-ShareAlike 3.0 Unported License
.