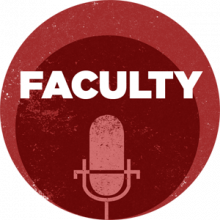 The Department of Physics & Astronomy is excited to welcome professor Dale Kocevski to its faculty!
Professor Kocevski joins us this fall focused on researching distant galaxies that host actively accreting supermassive black holes. Evidence suggests that the evolution of galaxies is intricately linked to the presence of black holes at their center. Kocevski plans to use multi-wavelength observations to examine the demographics of the galaxies that host these growing black holes.  
This podcast is part of a series highlighting the new faculty members who joined the College of Arts and Sciences in the fall 2012 semester.
This podcast was produced by Patrick O'Dowd.

This work is licensed under a Creative Commons Attribution-NonCommercial-ShareAlike 3.0 Unported License.