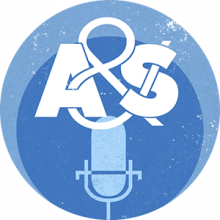 On February 6, 2014, the UK Student Activities Board hosted a reading featuring the Affrilachian Poets as part of a celebration of Black History Month. The poets, representing their publication Pluck! the Journal of Affrilachian Arts & Culture, each read a selection of their work individually.
Bianca Spriggs is not only an Affrilachian Poet and Managing Editor for Pluck!, but also plays a part in The Lexington Tattoo Project, The SwallowTale Project, and the annual Wild Women of Poetry Slam, which she founded. Her reading featured all new material, including pieces from a stylistic collection she calls 'Reverie'.
This podcast was produced by David Cole.

Pluck! Poets: Bianca Spriggs, February 6th 2014 by UK College of Arts & Sciences is licensed under a Creative Commons Attribution-NonCommercial-ShareAlike 4.0 International License.