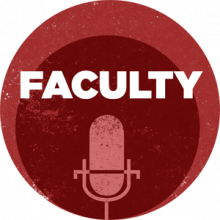 What's positive about having a gay, lesbian, bisexual, transgender, or queer identity? Ellen Riggle and Sharon Rostosky wanted to find out! They published and promoted an online survey and got more than a thousand responses, which makes up a large part of their new book, "A Positive View of LGBTQ: Embracing Identity and Cultivating Well-Being." In this podcast, Riggle and Rostosky describe the research behind the book, its uses, and a few thoughts on current LGBTQ issues. For more information about Riggle and Rostosky, their work, or to participate in a survey, visit their site, PrismResearch.org.
This podcast was produced by Cheyenne Hohman. 
This work is licensed under a
Creative Commons Attribution-NonCommercial-ShareAlike 3.0 Unported License
.