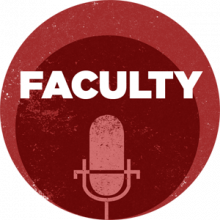 Jenny Rice studies rhetoric: the art and science of effective persuasion and communication. In this podcast, Rice discusses rhetoric's past, its place in an institution like the University of Kentucky, and its importance in an age of text messages, e-mails, and widespread access to digital devices.
This podcast was produced by Stephen Gordinier.
This work is licensed under a
Creative Commons Attribution-NonCommercial-ShareAlike 3.0 Unported License
.