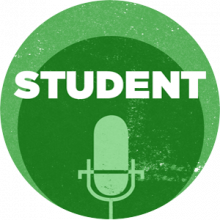 Jin-Young Kim is a student at the University of Kentucky's College of Dentistry but her path there was paved as an Arts and Sciences undergraduate majoring in biology. Kim's experiences visiting the dentist as a child instilled in her the desire to give other people the confidence to let their pearly whites shine. Similarly, the goal of UK and the College of Arts and Sciences is to instill in its students the confidence they need to let their best selves show.
Kim found that her biology major allowed her to meet all of the pre-dental requirements as well as secure a strong grasp on the sciences that would be crucial to her field of work. Further, as an undergraduate in the College of Arts and Sciences, she found many student and pre-professional organizations that helped provide her with the experience necessary to help her standout from the crowd during dentistry school interviews. 
Guiding Kim through all of this—her undergraduate degree and dental school preparations—was her A&S advisor who became, overtime, not just an advisor but a friend.
This podcast was produced by Patrick O'Dowd.

This work is licensed under a Creative Commons Attribution-NonCommercial-ShareAlike 3.0 Unported License.