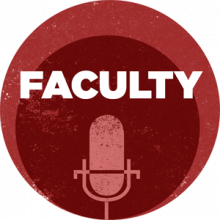 The University of Kentucky has one of the most distinguished Classics programs in the world, and the UK Institute for Latin Studies (Graduate Certificate Curriculum) is now celebrating its tenth year. In this podcast, Milena Minkova, Director of Graduate Studies in the Division of Classics, describes the Institute for Latin Studies, the unique methods used to teach Latin to students in the program, and the value of the Latin language in today's world. 
This podcast was produced by Cheyenne Hohman. 
This work is licensed under a
Creative Commons Attribution-NonCommercial-ShareAlike 3.0 Unported License
.