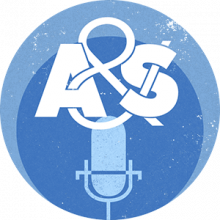 Dripsinum is the name of a place that isn't on any modern map - but, according to recent research, should be on the maps of the ancient Roman Empire. Archaeologists George Crothers and Paolo Visona returned from Italy this summer with data that indicates the whereabouts of the lost Roman settlement, said to be half the size of Pompeii - and another, older site below that!
Though written about in antiquity by medieval scholars and even Pliny the Elder, the features of the ancient city have only recently come to light: with the assistance of magnetic and radar images taken by Crothers and his team. In this podcast, the features of the site are described by Visona and Crothers, as well as the historical and cultural significance of these discoveries. 
The trip was sponsored by a Research Support Grant from the Office of the Vice President for Research, and supported by the City of Arzignano, Italy. 
This podcast was produced by Cheyenne Hohman.

This work is licensed under a Creative Commons Attribution-NonCommercial-ShareAlike 3.0 Unported License.