By Sarah Geegan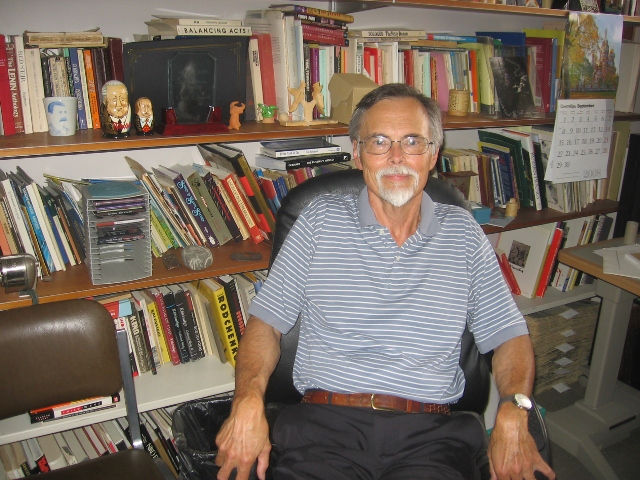 Gerald Janecek, recently retired professor of Russian and Eastern Studies, won the Outstanding Contribution to the Profession Award for 2011 from AATSEEL, the American Association of Teachers of Slavic and East European Languages.
A member of AATSEEL since 1972, Janecek also received the award for outstanding contribution in 2007. His work reflected the association's goals to advance the study and promote the teaching of Slavic and East European languages.
Janecek served as editor for AATSEEL's quarterly publication, The Slavic and East European Journal since 2001. Under his leadership, the journal persisted as the most highly respected philologically-oriented journal in the Slavic field, showcasing pioneering research Slavic literature, linguistics and pedagogy.
"It is no surprise to the faculty in MCLLC that Jerry Janecek was honored with this award," said Jeanmarie Rouhier-Willoughby, chair of the Department of Modern and Classical Languages, Literatures and Cultures. "His work in the areas of the Russian avant garde, both in visual art and poetry, has been groundbreaking."
Janecek said the award came as a surprise because he had already received one in 2007, and that he hoped his students had gained interest and enthusiasm about things Russian.
"UK students, former and current, sing the praises of his courses on Russian literature and culture," Rouhier-Willoughby said. "He has been a wonderful colleague and mentor to junior faculty and an excellent representative of the profession as an educator and researcher."
To view a video of Janecek's last lecture, produced by The College of Arts and Sciences, click here.