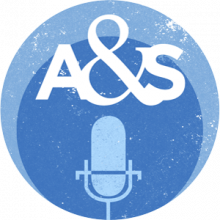 Did you know that the Bluegrass used to be like the Bahamas? A few hundred million years ago, our region was a tropical seascape. Frank Ettensohn, a professor of Earth & Environmental Sciences at UK, offered a geology tour of the region to share the details with Earth Day celebrants. The tour began at Cove Spring Park near Frankfort, Kentucky, and then went along the adjacent road to study the exposed rock faces and collect fossils. To see pictures from the tour, check out our photo feed here at A&S or check us out on Flickr.
This podcast was produced by Cheyenne Hohman.
This work is licensed under a
Creative Commons Attribution-NonCommercial-ShareAlike 3.0 Unported License
.