by Gail Hairston
(Oct. 31, 2013) — The 46 winners of the fourth annual Outstanding Staff Awards; their friends and colleagues; and several campus leaders, including University of Kentucky President Eli Capilouto, gathered at Spindletop Hall yesterday for a recognition luncheon.
Although the weather was a bit dreary, the mood was festive, enhanced by the performances of School of Music graduate quartet fellows, Maureen Kelly and William Ronning; and Iris Fordjour-Hankins, Alltech Vocal Scholar and doctoral candidate in Opera Theater, accompanied by UK School of Music faculty member, Tedrin Blair Lindsay.
"It's a special pleasure to recognize our outstanding staff in this way – the many who work hard each day to represent the University of Kentucky, advance their college or unit, and support our impactful mission," said President Capilouto. "I'm emboldened by their enthusiasm for our work and grateful for their many contributions."
The President's Office and the Staff Senate sponsor and support the event with volunteers.
"The Staff Senate is very proud of the service that these individuals contribute to the university each and every day," said Staff Senate Chair Jeffrey Spradling. "We recognize that our success as a university is achieved each and every day and is owing to the personal touches of our employees. The Staff Senate is particularly honored to be involved in recognizing the efforts of people who are recognized by their peers and supervisors for their outstanding work and daily leadership."
"Since implementation of the program in 2010, honorees recognized have more than tripled from 15 to 46," according to Holly Jones Clark, the OSA program chair.
The OSA winners were all referred by t heir own work units as their most deserving employees of 2012-13.
The 46 OSA winners represented 18 colleges and administrative units that sponsor award programs, including the College of Agriculture, Food and Environment, College of Arts and Sciences, Gatton College of Business and Economics, College of Communication and Information, College of Dentistry, College of Education, College of Engineering, College of Health Sciences, College of Nursing, College of Pharmacy, College of Public Health, Human Resources, Office of Development, Office of the Treasurer, Student Affairs, UK HealthCare, UK Libraries, and Undergraduate Education.
The 2013 Outstanding Staff Award winners are:
COLLEGE OF AGRICULTURE, FOOD & ENVIRONMENT
Brett Childers
Joey Clark
Kelly McHone
Katey Meares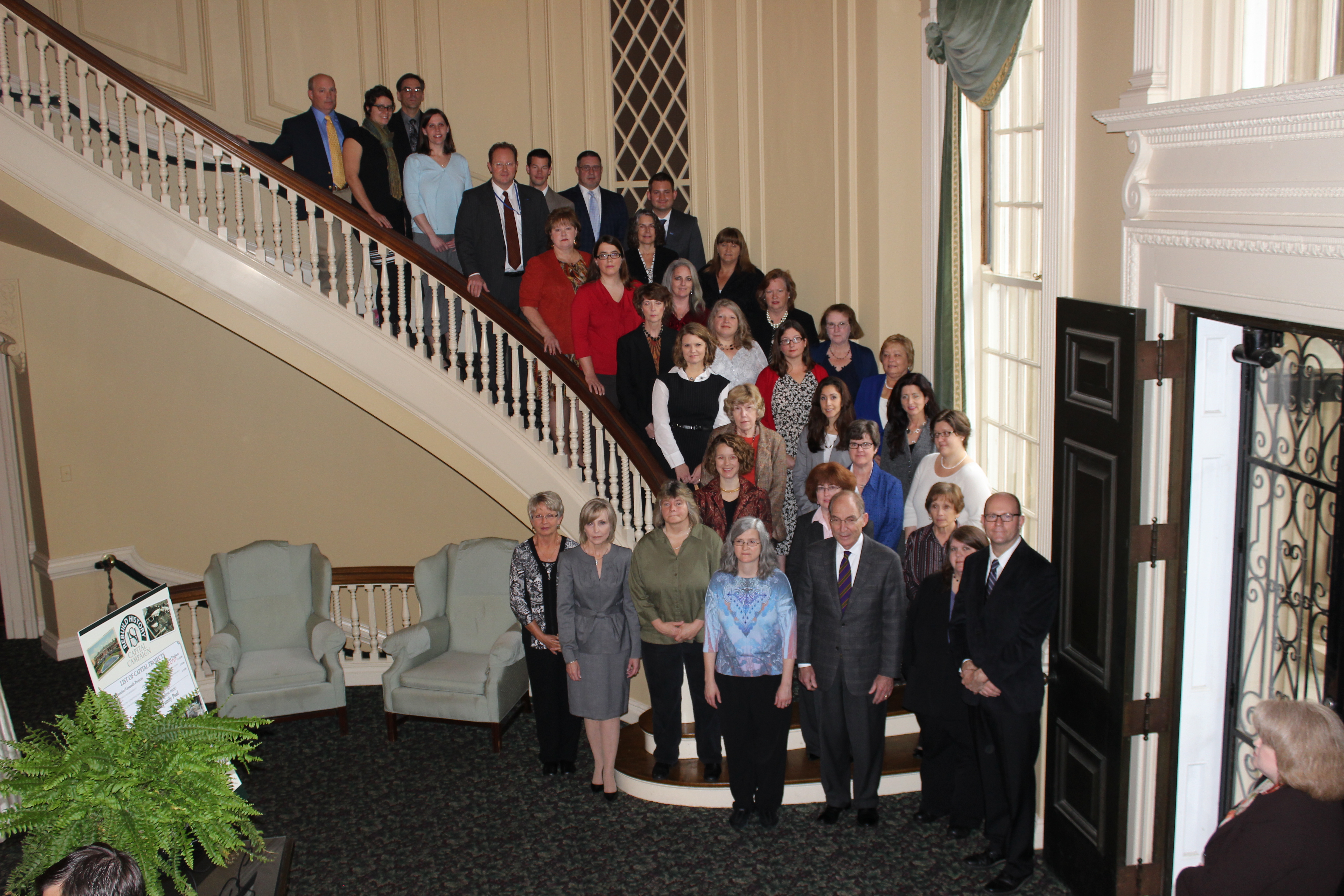 Susan Skees
Janet Stevens
Ginny Travis
COLLEGE OF ARTS & SCIENCES
Jenny Casey
Cheyenne Hohman
GATTON COLLEGE OF BUSINESS & ECONOMICS
Rita Booth
Jeannie Graves
COLLEGE OF COMMUNICATION & INFORMATION
Matt Cockerell
COLLEGE OF DENTISTRY
Kelly Burnett
Elizabeth Charlton
Mia Jenkins
Linda Diane McCord
COLLEGE OF EDUCATION
Keith Lyons
Amberly Warnke
COLLEGE OF ENGINEERING
Paul Linton
Robyn Morefield
COLLEGE OF HEALTH SCIENCES
Cynthia Byars
HUMAN RESOURCES
Kathy Chinn
Tanya Neace
Gail Williams
COLLEGE OF NURSING
Sherry S. Holmes
OFFICE OF DEVELOPMENT
Kyle Larimore
Amy Nelson
Ford Stanley
Anne Vanderhorst
OFFICE OF THE TREASURER
Charlene Childers
COLLEGE OF PHARMACY
Jonathan Burns
COLLEGE OF PUBLIC HEALTH
Kristen B. Pickett
STUDENT AFFAIRS
Barry Bowman
Pam Silvia
UK HEALTHCARE
Angela McKitric
Becky Meyers
Cecilia Page
Elizabeth Kijek
Gaye Whalen
Jacinda Jacquemin
Janice Bugg
M. Liam Albrich
UK LIBRARIES
Edward Brown
Eugenia Kempster
Laura Hall
UNDERGRADUATE EDUCATION
Terri Runyon
The 2013 OSA Planning Committee included Holly Jones Clark, Chris Crumrine, Misty Dotson, Fadyia Lowe, Mindy McCulley and Gail Hairston.