By Gail Hairston
It always helps to talk to others who have survived and subsequently thrived after a daunting experience. "Dine. Discover. Decide." is a new event created for University of Kentucky students to do just that — to discuss career options with a gathering of alumni professionals.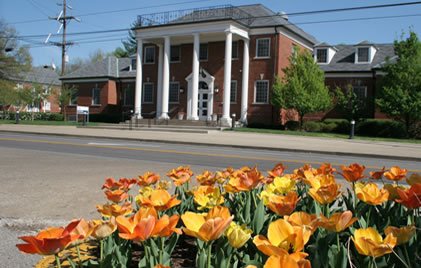 The UK Alumni Association hosts "Dine. Discover. Decide." from 6 to 8 p.m. Thursday, April 9, at the King Alumni House. The students will dine with alumni volunteers in a career field of their interest and discover potential career path options to help them decide their future goals.
"We are excited for our students to have the opportunity to tap into the wealth of knowledge that our alumni have in many different fields," said Meg Phillips, program coordinator for the UK Alumni Association. "This will be an informative, laid-back evening where students can freely discuss career avenues and questions with experienced alumni professionals. It's a win-win for our students who may be looking for real-world advice, and for our alumni who are eager to share what they have learned with students at their alma mater."
Alumni volunteers will share their personal experiences with UK students through small group discussions over dinner. Career counselors and UK Alumni Association staff will be on hand to help guide table discussions.
Cost to attend the dinner is $5, and space is limited. Students who are interested in attending are asked to register at www.ukalumni.net/DineDiscoverDecide by Friday, April 5.
For more information, contact Alyssa Thornton at Alyssa.Thornton@uky.edu or Meg Phillips at Meg.Phillips@uky.edu .