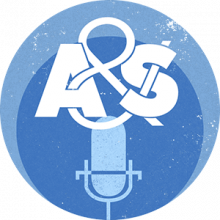 Jim Currens and Mike Farwell go to work at the Kentucky Horse Park on a regular basis, but they're not horse trainers. They're hydrogeologists that work with the Kentucky Geological Survey to monitor groundwater in the Cane Run Watershed, which includes surface streams and underground water systems that run from north Lexington to the North Elkhorn Creek in Georgetown, Kentucky. They collect data at the Kentucky Horse Park - or, perhaps more accurately, from below the Kentucky Horse Park.
During Spring of 2012, we joined Farwell and Currens to see their research station at the Kentucky Horse Park, and got a sense of what a typical visit to the KGS hydrogeology research station is like. Also, check out the photo essay of the trip.
This podcast was produced by Cheyenne Hohman.

This work is licensed under a Creative Commons Attribution-NonCommercial-ShareAlike 3.0 Unported License.