By Kelley Bozeman, Jay Blanton, Kody Kiser, Amy Jones.
From early childhood on, Alan Lowe thought he would be a doctor.
A few days on the University of Kentucky campus – and a little time in Chemistry 101 -- in the 1980s quickly taught him otherwise.
"But that's where I step back and think about 'What do you really like?' Step back and really look at yourself," Lowe says. "What I really liked was politics and history, that type of thing. So, I ran for the History Department. They were very welcoming and I absolutely loved it there."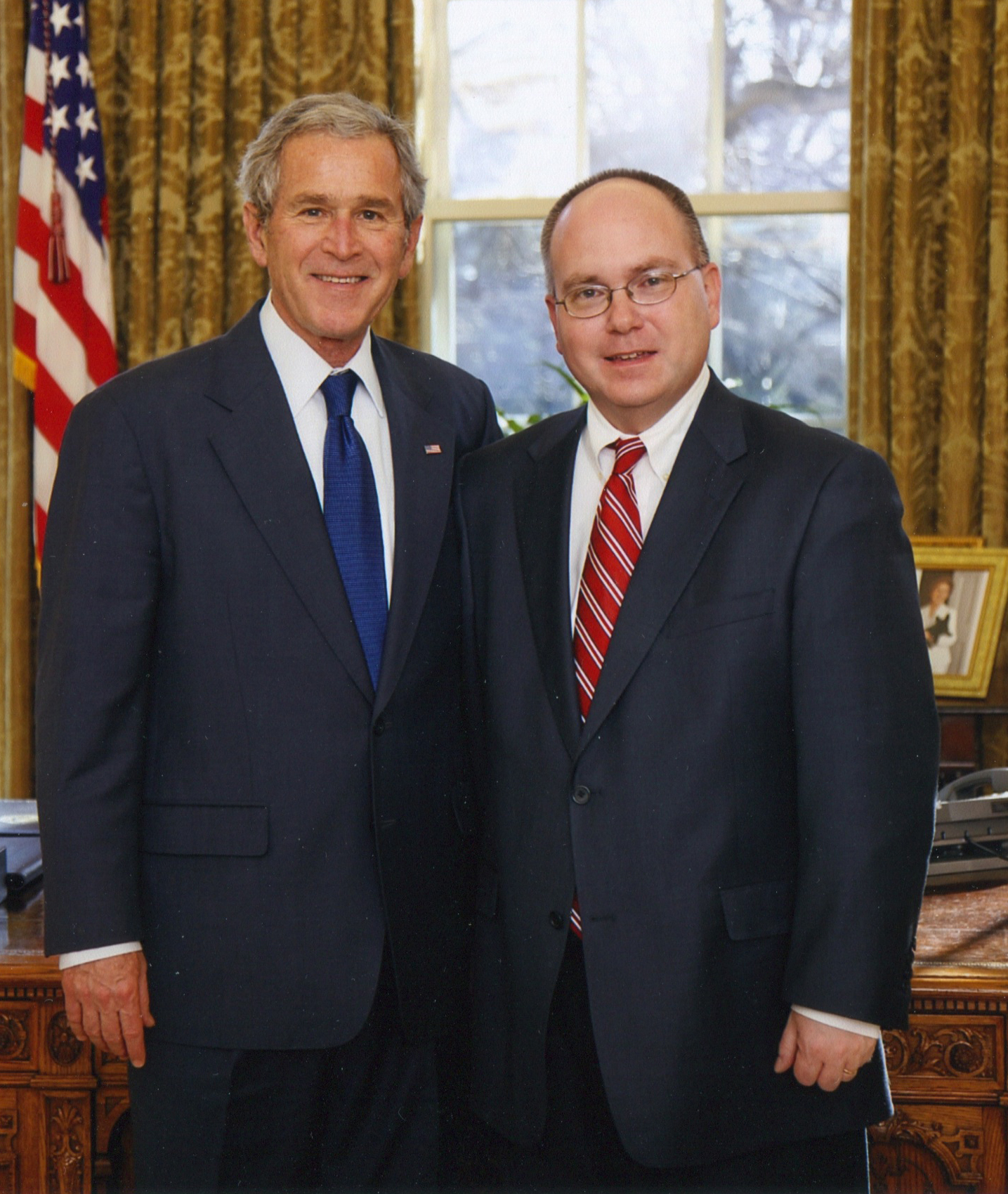 After bachelor's and master's degrees in history, the Bourbon County native went to work for UK Libraries, where he worked for about 18 months before getting a call one day from organizers of the Ronald Reagan Library in California.
More than 20 years later – after a career spent working for the federal government and presidential libraries – Lowe is the director of the George W. Bush Presidential Library, which is opening today at Southern Methodist University in Texas.
News websites like NBCNews.com, Yahoo, the Dallas Morning News and others include photographs and articles featuring Lowe.
Lowe says his time at UK "gave me a great historical foundation to build on … UK has taught me to think critically. Now when I interview applicants who want to work at the Bush Library, I don't necessarily expect that they know everything about the topic, but that they can think, that they can reason things, that they can look at a situation and figure it out over time and apply some critical thinking skills to it," he said. "I think UK really taught me that. It's just a great place to be. I thoroughly enjoyed my time here. I soaked in all of the information that I could and made a lot of great friends."
Those critical thinking skills have been vital to Lowe as he has worked for the Franklin Roosevelt Library and at the National Archives and Records Administration, which oversees all of the Presidential Libraries from Washington D.C. Today, in preparing for the George W. Bush Library, Lowe points to the scope of information that must be handled, as well as details – large and small – in constructing a massive library and museum.
"We have about 70 million pages of paper, 80 terabytes of electronic information, about 43 thousand artifacts that are primarily foreign and domestic gifts given to the president," Lowe says. "And then we have this amazingly large audio/visual collection that includes, among other things, about 4 million photographs."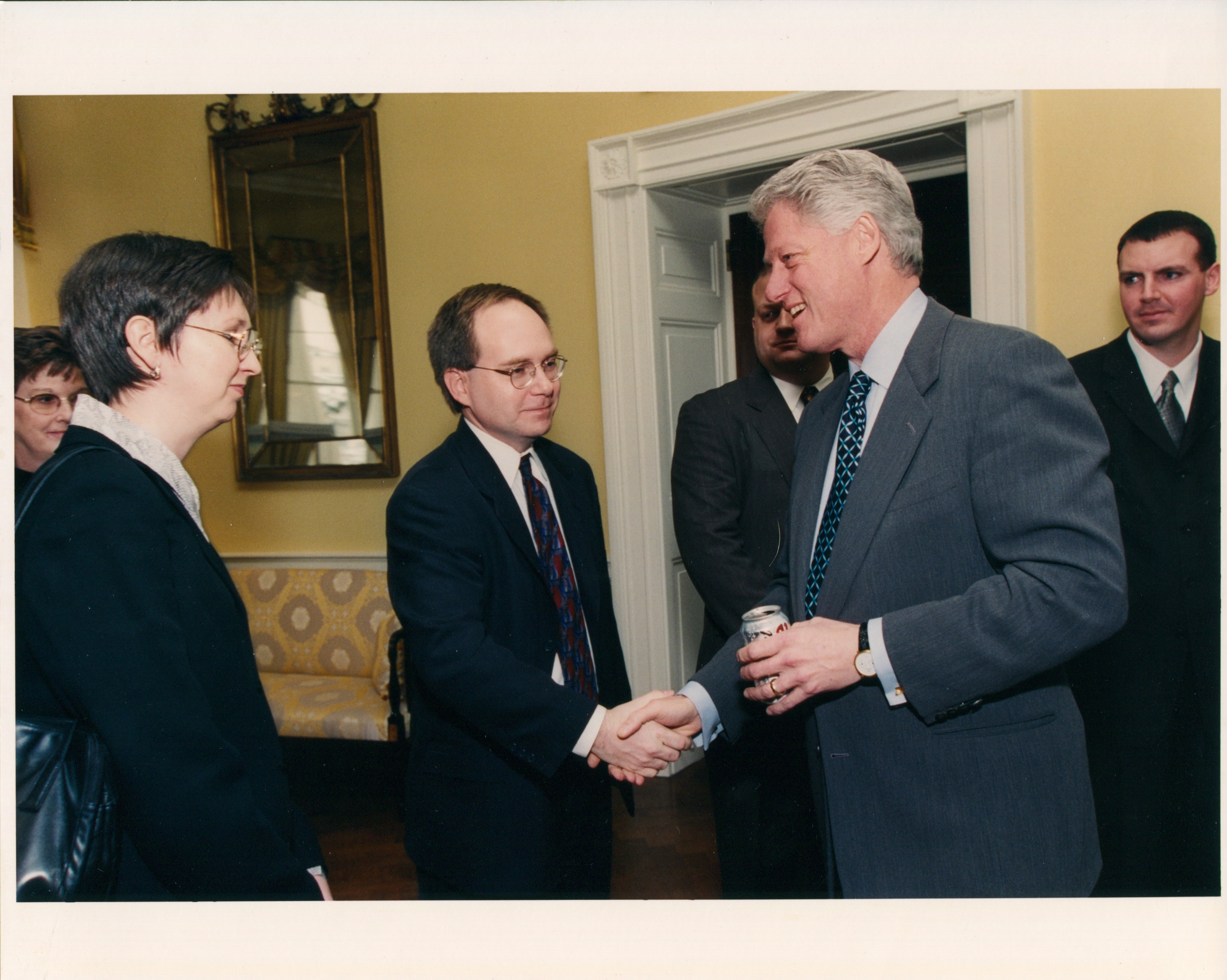 The process with his current job has included constructing a presidential museum, which  includes a significant commemoration of 9/11. As part of that, Lowe visited the JFK Airport in New York at a hangar where all the materials from that tragic day are stored to pick up a piece of steel left from the World Trade Center, the focus of the terrorist attack.
"Steel, crusted subway cars, clothing, just really an amazing, overwhelmingly sad experience, but we've been very honored to have it there," Lowe says.
And a large part of the job, Lowe acknowledges, is relationship building as he has worked in communities and regions across the country, building partnerships, designing museums and raising the private dollars necessary to build a massive Presidential Library.
Moreover, with the proliferation of technology, the job has changed dramatically over time. "It's a very different world," he says. "How do you preserve, in our case, 200 million emails? …  Then, how do you process it? We have to go through, essentially, and review line by line these documents to say what can be open and what has to be closed because of national security."
Despite the pressures of a job that has taken him far away from the Bourbon County of his youth, in his office in Texas, he has pieces of UK with him. A UK basketball championship banner hangs there, something he jokingly says he makes his staff pay respects and homage to when they enter. So, UK – and the lessons it taught him – are never far away from his mind.
"It meant so much to me," Lowe says of UK. "It really changed my life. It gave me a great education, a great experience. I think it's a very, very excellent university with a wonderful reputation, and it just has so much going for it. I just love this university, love this community. I love Lexington."
Along a distinguished career path, he's met several U.S. presidents, from Richard Nixon to his current boss, George W. Bush.  When he got his current job, he interviewed with President Bush in the Oval Office. Immediately, the former president put him at ease, "joking around, talking about Kentucky, talking about growing up here. … He said 'now you're going to be working a lot with me,' but he pointed to Laura Bush, and he said 'but you'll like her better.'"
Since then, he's worked with both Bushes a great deal, and he says they've been very engaged in the work to construct and open the new Presidential Library. The interaction with them has reinforced an important lesson about the presidency and the select group of people who have occupied the office.
"They are human beings, and no matter what side of the political fight they are on, they all do things for the best of reasons," Lowe said. "They want to do what's best for the country … but they have the most difficult job on this planet, and I'm really proud to be part of preserving how they do that and showing that to future generations.