By Whitney Hale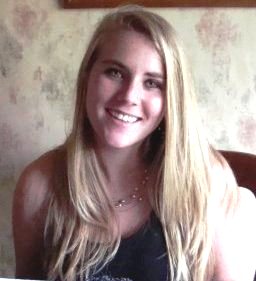 University of Kentucky social work junior Jillian Harris has been named a finalist and will interview for the prestigious Truman Scholarship, which recognizes college juniors with a commitment to public service.
"Even being at finalist status puts me in a really elite group of individuals across the country," Harris said. "I'm really humbled to be even in the top 200 for consideration of this scholarship."
Named in honor of U.S. President Harry S. Truman, the Truman Scholarship is awarded to high-achieving college juniors who show commitment to public service and potential to continue that service beyond graduation. Recipients of the scholarship are awarded up to $30,000 for graduate study in public service fields and leadership training.
This year, the Harry S. Truman Scholarship Foundation received 587 applications from 272 colleges and universities. From those applications, the foundation's finalist selection committee selected 191 candidates from 124 colleges and universities as finalists. Harris is one of only three 2012 finalists from the state of Kentucky or a Kentucky institution. She will interview with one of the foundation's regional review panels March 7, in Nashville, Tenn.
A native of Kingsport, Tenn., Harris is majoring in social work and minoring in political science and business at UK. A 2010-11 Chellgren Fellow, she plans to pursue her master's degree in social work and a certificate in nonprofit management.
UK students have been the recipients of 12 Truman Scholarships to date.
Harris applied for the Truman Scholarship through the university's Office of External Scholarships, part of the Office of Undergraduate Education at UK.  The Office of External Scholarships assists current UK undergraduate and graduate students and recent alumni in applying for external scholarships and fellowships funded by sources (such as a nongovernment foundation or government agency) outside the university. These major awards honor exceptional students across the nation.
UK students interested in applying for the Truman Scholarship or other nationally competitive scholarships, should visit the Office of External Scholarships online at