By Sarah Geegan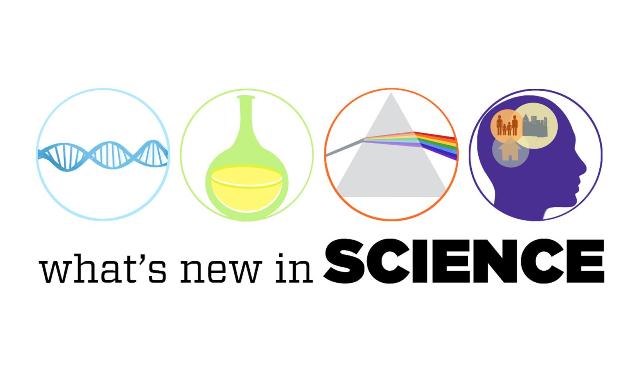 The University of Kentucky Biology, Physics and Astronomy, Chemistry, and Psychology departments are reaching out to area high school science teachers and teaching them something new: what's new in science.
The What's New in Science series, an outreach program aimed to strengthen UK's relationships with high school science programs, will engage teachers and youth in various scientific areas. It will focus specifically on emerging discoveries and developments in the realm of science.
"The university already has a strong history in supporting science teachers in Kentucky Schools," said Sally Shafer, director of outreach for the Department of Physics and Astronomy.  "Those teachers ask us for certain things that a university can best provide. One recurring theme is their eagerness to know about the newest developments in science."
Using a new interdisciplinary model, Shafer, along with Michael Cavagnero, chair of the Department of Physics and Astronomy, designed a forum for these discussions to take place. The first session will take place on Feb. 2.
Michael Bardo, acting associate dean for research in the College of Arts and Sciences, is also helping to coordinate the effort.
"When Sally Shafer and Michael Cavagnero came to me with this idea, I really liked it," Bardo said. "Community engagement and outreach is an important mission in our college."
The series involves a direct dialogue between professors and classroom teachers.
"Teachers are comfortable teaching what's been known for a while, what's in the books," Shafer said. "But the newer things happening, like the discovery of dark energy or advances in understanding DNA, those are things that aren't necessarily in the books."
The 2012 spring series will consist of four sessions, each with a panel of six people: four UK professors, representing different sciences, and two high school teachers. The format is discussion-style, with a short presentation and ongoing questions and answers among the panel.  
Shafer said she hoped the format would be conducive to questioning, examining and exploring the different topics.
"We want people to be presented with new knowledge and have a chance to ask questions that help them make sense of it, figure out how it relates to things they already know and teach and understand how this new knowledge was discovered, how we know it's true," Shafer said. "We intend to create a setting where questions steer the discussion, and the nature of scientific discussion is realistically modeled."
Cavagnero said he was delighted when four of UK's leading research scientists volunteered for the effort.
The series will host a live audience of 50-75 people, mostly teachers and pre-service teachers from the College of Education. However, anyone is welcome to attend and ask questions after the presentation.
Video of the sessions will be recorded and uploaded to the College of Arts and Sciences website, allowing science teachers across the state to view the discussions and incorporate them into their classes.
The initial collaborating partner for the series is the Fayette County Public Schools. David Helm, science content specialist for Fayette County Public Schools, has been involved in planning the series since its inception.
"In the secondary education field we are working with students who are better informed and more technology-oriented than ever before," said Helm. "The What's New in Science series presents an opportunity to get those students motivated, excited and engaged about science and the possibility of them pursuing a science or science related career."
Helm is also very optimistic about teachers incorporating the videos into their lessons.
"I believe that the videos which are developed will absolutely be a tremendous resource and teaching tools for our teachers," Helm said. "This series will truly bring cutting-edge science to our own back yards. It shows that science isn't only something that is seen going on elsewhere; it is here, it is now and it is applicable. That idea is huge in getting students excited about science."
With the first session quickly approaching, Shafer, Bardo and Cavagnero are optimistic as well.
"This is a great opportunity to bring the best researchers and communicators at UK together with teachers," Shafer said. "It's a chance to highlight UK's best, and to meet some of our region's outstanding teachers."
The series will have limited seating, so reservations are required. www.as.uky.edu/new-in-science to make a reservation.