By Auden Lohr
(July 6, 2015) — On July 4, University of Kentucky sophomore Clark Davis, Miss Horse Capital of the World, was crowned Miss Kentucky 2015 at the Singletary Center for the Arts. She will represent Kentucky in the Miss America Pageant to be held Sunday, Sept. 13, in Atlantic City, New Jersey. The national pageant will be broadcast live on ABC.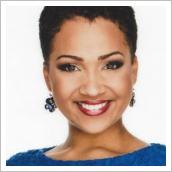 A native of Lexington, Davis, 17, is the daughter of Ginger and Jonathan Davis. She is majoring in vocal performance with a minor in political science and will be a sophomore in the fall at UK.
Davis's personal platform issue focuses on raising awareness about dyslexia, a condition she was diagnosed with as a child. She received the second runner-up award for the Heather French Henry Quality of Life category due to her incredible work with her platform. Davis also received a preliminary talent award for her a cappella vocal performance of the George Gershwin class "Summertime" from "Porgy and Bess." Davis competed against 30 other hopefuls for the state title, including first runner-up Claire Butler, who holds the title of Miss Jefferson Country, and second runner-up Hannah Estes, who holds the Miss Metro Louisville title. Butler and Estes are students at the University of Louisville.
As Miss Kentucky 2015, Davis will serve as the spokesperson for the Kentucky Department of Agriculture's Kentucky Proud program, which encourages consumers of all ages to purchase products produced in Kentucky. She will deliver the message to all age groups in schools throughout the Commonwealth.
Approximately $40,000 in cash scholarships was awarded to contestants in the Miss Kentucky pageant in addition to numerous prizes and scholarships to multiple colleges and universities.
Davis most recently appeared in UK Opera Theatre's production of "It's a Grand Night for Singing!," where she had a solo in the show's performance of music from the musical "Ragtime."