by Ashley Tabb
(July 14, 2014) — The University of Kentucky's newest MOOC (massive open online course) is focused on skills students need to transition into college, wherever they attend. Thousands of individuals have signed up to take the free, open college-preparatory course online.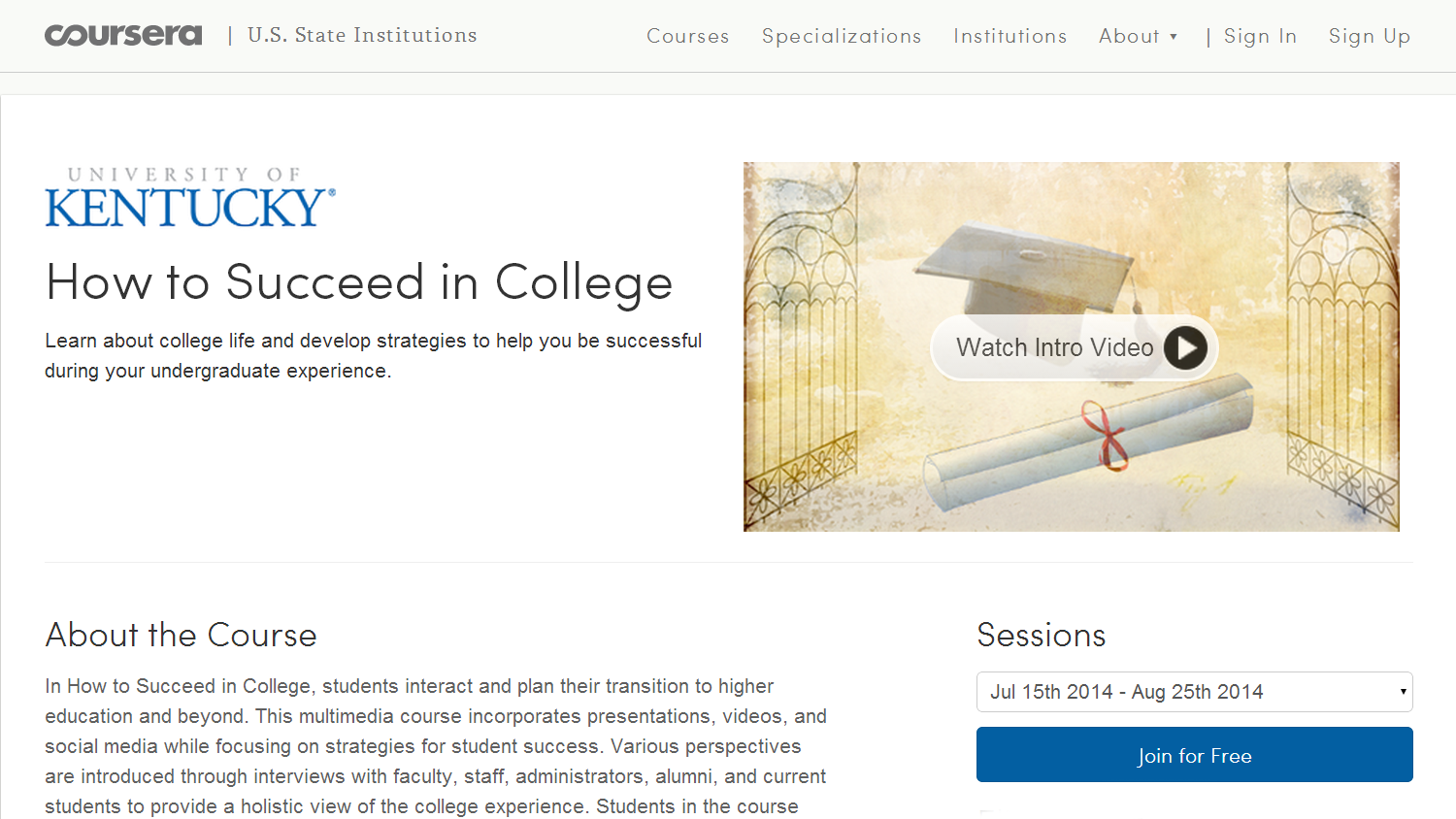 "How to Succeed in College," beginning Tuesday, July 15, will be the university's second offering on Coursera, a leading platform for MOOCs. The non-credit course is designed to prepare incoming and current students for college-level classes.
The five-week course is designed to help students think about the differences between high school and college, including class environment, studying techniques, exams structures and social encounters. After completing the online course, students will better understand what to expect upon arriving on campus, which should better position students to succeed in college. Successful completion of the course is expected to take about 1-3 hours of student work per week.
The multimedia course incorporates presentations, videos, discussion boards, and social media for students to interact and review materials. Each week, students will review lecture videos, which are between 8 and 12 minutes long. Students will interact weekly through Facebook and complete peer review assignments. Students may review the material at their own pace, within the weekly deadline.
UK psychology professors Jonathan Golding and Phil Kraemer, who designed the course, say it will benefit students as they transition from high school to college.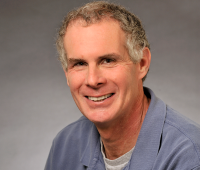 "The course was designed to benefit all incoming students, many of whom are unprepared for the rigors of higher education," Golding said. "This is especially true of students who may not have been in an academically challenging environment in high school or may not have been exposed to issues of college life in the past, such as first-generation students."
In developing the course, Kraemer says he thought carefully about how to help students avoid major mistakes upon entering college, such as assuming college is simply an extension of high school.
Kraemer says he could have benefitted from this type of preparation in his own college experience.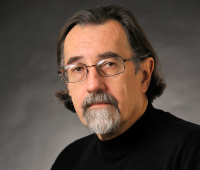 "I did not appreciate the advantage of being informed about what turned out to be a very complex set of challenges," he said. "The differences between college and high school prevent many students from succeeding, and by not understanding the ways colleges and universities are organized and operate, I was at first unable to assume agency for my success in college."
Vince Kellen, UK's senior vice provost for analytics and technologies, said development of this course was influenced by the university's strategic plan.
"Helping incoming students succeed in their academic work is very important to UK," Kellen said. "The Coursera eLearning format is a great way to both reach a large number of students across the Commonwealth and support the university's goal of helping students succeed."
Potential students can view the course overview video & enroll in the "How to Succeed in College" session here.
In addition, the second offering of UK's free online "Advanced Chemistry" course will begin enrollment soon. Last offered in the spring, the five-week course covers key chemistry topics, correlating to the standard topics established by the American Chemical Society: kinetics, equilibrium, acid-base equilibria, aqueous equilibria and thermodynamics.
Successful completion of the course is expected to take about 6-10 hours of student work per week.
Each weekly lesson consists of a lecture video, about 10-15 minutes long, accompanied by corresponding practice problems, supplemental videos and answer sets. Tests are administered at the end of each of the five main course topics. Students may review the material at their own pace, whether they are encountering it for the first time or using it as a refresher course. The "Advanced Chemistry" course is scheduled to launch Aug. 11 and enrollment will open later in July.