by Gail Hairston
(Oct. 23, 2014) — A special event highlights the University of Kentucky calendar Friday morning — very EARLY tomorrow morning. About 6:45 a.m. Oct. 24, dedicated students and staff will meet for the Green Dot Fall Run/Walk, a 1.5-mile trek, beginning from Buell Armory at 7 a.m.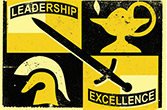 Co-sponsored by the Violence Intervention and Prevention (VIP) Center and the UK Army ROTC, the event was created to raise awareness for sexual assault and violence prevention. It is the first time Army ROTC has co-sponsored the event.
One goal of the run/walk is to raise awareness about sexual assault and violence prevention, but there's a second, more tangible goal ‒ to raise proceeds for the UK Victim Assistance Fund, which helps support UK students, staff and faculty who have been impacted by interpersonal violence.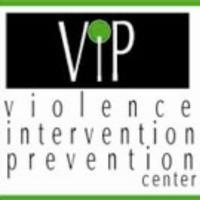 "With these funds," said VIP Center Director Rhonda Henry, "we are able to assist individuals with housing, transportation, food, the cost of changing locks and other emergency assistance."
"We are committed, just as UK and Army senior leaders are, to eliminating events of sexual assault and harassment from our ranks and our campus," said UK Army ROTC LTC Shawn Umbrell.
This week's ROTC/VIP co-sponsorship had its beginning in June, when the two organizations co-authored a charter between ROTC, VIP, and the University of Kentucky. President Capilouto endorsed the charter. In September, the VIP Center trained 100 members of Army ROTC in the principles of Green Dot bystander intervention and led discussions about sexual violence, partner violence and stalking. Their training covered:
·       Legal and UK definitions of these forms of violence
·       Green Dot bystander intervention programming
·       Active by-standing activities
·       Discussion of the campus judicial process
·       Discussion of criminal process
·       Discussion of military process and efforts
·       Resources available on campus and in the community to those who have been impacted by violence.
"Since that time, ROTC and VIP have shared training resources and collaborated on training events," said LTC Umbrell.
Free T-shirts for all participants and refreshments will be provided following the run. All donations will benefit the VIP Center Victim Assistance Fund.