Location:
White Hall Classroom Building, Room 208
Speaker(s) / Presenter(s):
Panagioti Tsolkas
Please, join us in welcoming Panagioti Tsolkas as part of our UK Appalachian Center Speaker Series!  This talk is entitled Just Transition not Toxic Prisons: the Fight Against Prison Building in Coal Country.  Mr. Tsolkas will present his talk in Room 208 of the White Hall Classroom Building on Wednesday, October 7, 2015 from 3:30 to 5 p.m.  He is the current Special Projects Coordinator at the Human Rights Defense Center in Lake Worth, FL, the Prison Ecology Project, has been the editor for the Earth First! Journal, and has worked on many other projects and as an activist. This is a free event and has been co-sponsored by the Departments of Sociology and Political Science.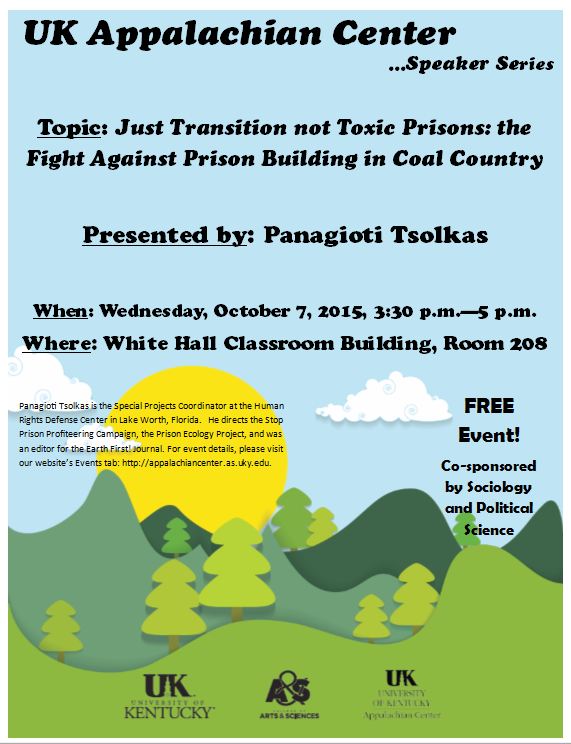 Type of Event (for grouping events):