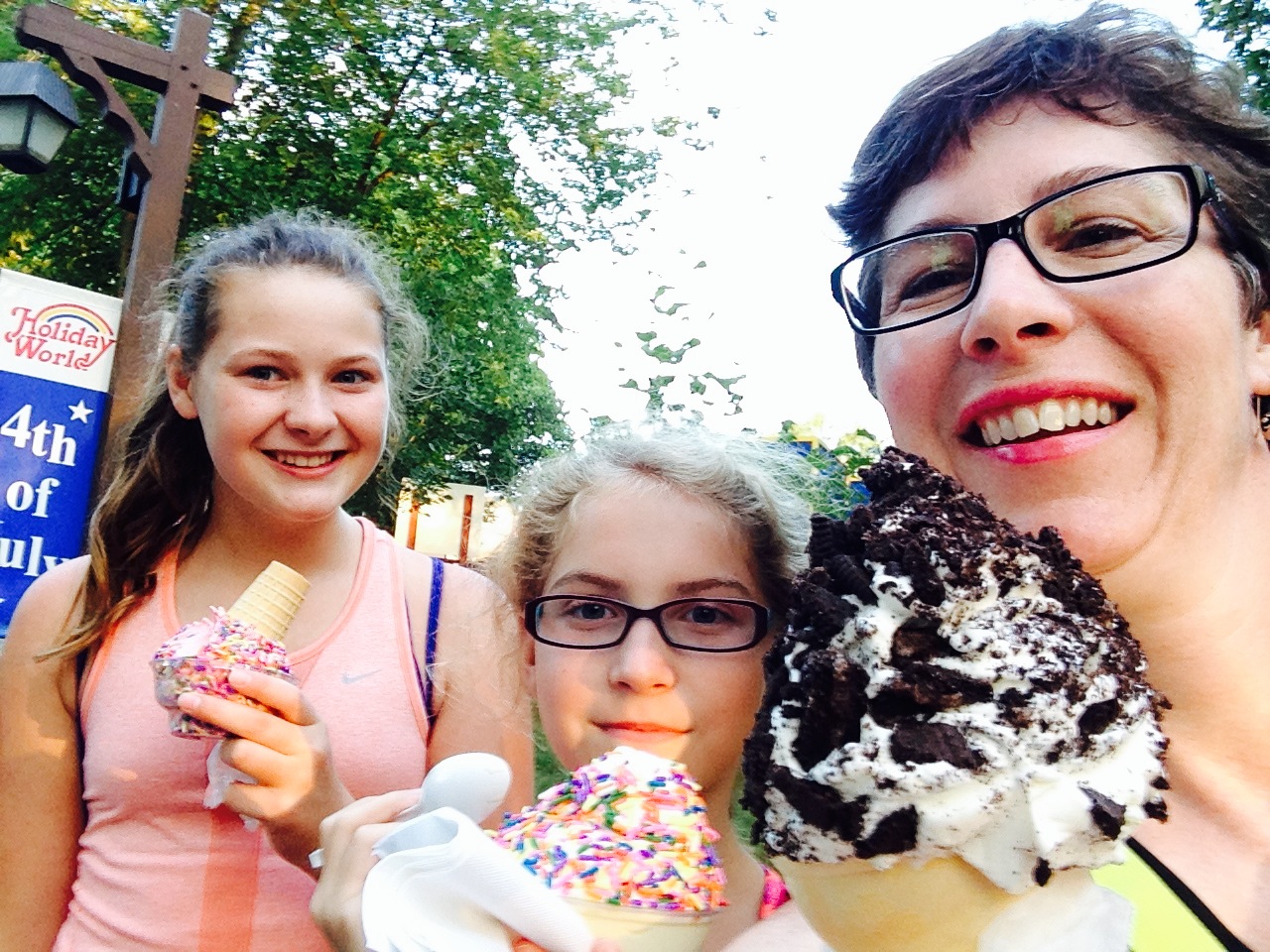 I grew up in Louisiana, Mississippi, and Texas while my father worked on his degrees and started his teaching career.  We ended up in Richmond by the time I was in 4th grade with him teaching at E.K.U.  I graduated from Eastern with a degree in Business Administration (Marketing).  Previous positions have included everything from waiting tables (quite a learning experience!) to Biological Sales (vaccines).  It was only a matter of time before I ended up working at a University, something I had wanted to do from the time I was very young and tagged along everywhere after my dad, grading his papers, cleaning his office, and observing every career position on campus. I came to work for U.K. part time in 2010, and joined A&S last year.  My husband and I have two children and a mutt that we all love to pieces.  If you have talked to me at all, then you know about my children.  We love having fun with them and their friends, and listening to them talk and laugh.  Life is good! 

1. What do you do in your spare time? Anything my kids want to do (well, within reason-no trips to distant continents much to my daughter's dismay!) – usually that is following their passions:  horses, volleyball, and golf.  There will be plenty of time for my passions when they are gone – we only have a limited amount of time to share theirs, so I take advantage at every opportunity. We are on the go almost all the time, we are a very active family.    

2. What is your favorite movie or book? Oh, that's really hard to narrow down…….I lovelovelove to read!  Almost anything really……..mostly fiction and biographies.  I love hearing about other people's faves too– please make suggestions to me if you have one!
3. Are you a cat person or a dog person (or do you like another species entirely)? Dog, totally! We have one – his name is Hoover – and he's a great little tool to have in the kitchen, as his name implies!

4. What is the most interesting/your favorite place you've been? My favorite places are always near water: lakes, or especially the beach/ocean.  Specifically the Keys or Highway 30A in Florida.  Everything and everyone slows down, and I am forced to conform and relax myself.  Life is different there.  Looking at the ocean and the beauty there gives me such an appreciation for the diversity of our world.    
5. Have you ever had a brush with fame?  My first job out of college was as a Flight Attendant, so in that position I had quite a few of brushes with fame.  William Shatner and Barry Bonds made the most memorable impression, but not in a good way.  Mark Lemke was funny at first, but it got old after he popped his tooth into his beer one too many times!