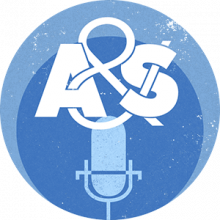 This past April, the University of Kentucky's Jewish Studies Program was lucky enough to host a lecture with renowned scholar and author Catherine Rottenberg. The talk, titled "The Making of an Icon: Black Harlem and the Jewish Lower East Side," concluded a series of special events hosted over the past year by the Jewish Studies Program. Rottenberg is an Assistant Professor at the Department of Foreign Literatures and Linguistics and the Gender Studies Program of Ben Gurion University in Beer-Sheva, Israel. She is also the author of Performing Americanness: Race, Class, and Gender in Modern African-American and Jewish-American Literature.
This podcast was produced by Patrick O'Dowd.

This work is licensed under a Creative Commons Attribution-NonCommercial-ShareAlike 3.0 Unported License.